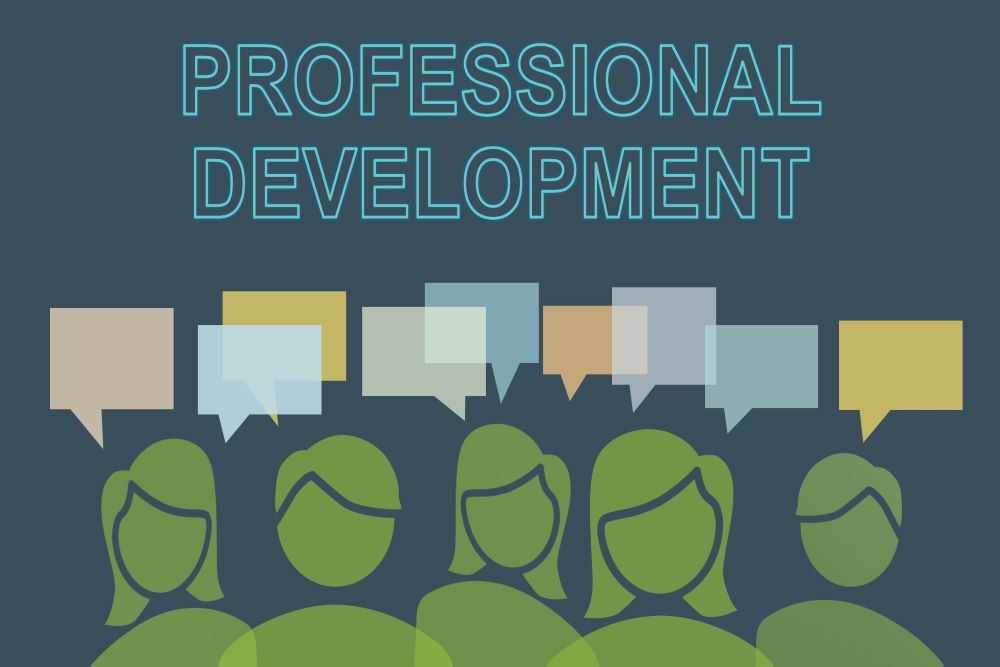 While social distancing remains our "new normal" to help flatten the curve against COVID-19, we are all figuring out new ways of doing things to make our home and work lives continue as normally as possible. Luckily, the internet and other types of technology allow us to remain connected and productive while staying at home. It also lets those of us in clinical research keep up with our continuous learning and professional development!

In a previous blog post we discussed how the ACRP eLearning online modules are a terrific (free!) online resource for continuing education. These modules are self-paced and offer courses from beginner to experienced. To get an account please visit the SCTR webpage.

Another great way to learn about the research process at MUSC is through the Core Clinical Training (CCRT) course. CCRT provides a general overview of clinical research concepts and processes to help research team members conduct compliant and ethical research. The best part – it can be done at your own pace from the comfort of your own (home) office!

Interested? Here's the gist…
WHO is CCRT for?
Clinical Research personnel! While the majority of attendees are research coordinators and support staff, anyone involved in the conduct of research at MUSC can gain something from the course. A lot of participants are new employees, but we also have staff who take CCRT as a "refresher" of the research landscape.
WHAT is CCRT about?
The CCRT course prepares research personnel to effectively manage clinical research and also provides a general overview of research concepts and requirements. The online course is conducted in Harbor, where participants view recorded lectures from subject-matter experts and complete quizzes to demonstrate their understanding of the topics. Topics covered include Informed Consent, Recruitment Planning & Development, and IRB Policies & Procedures – more subjects can be found on the CCRT webpage.
WHEN can I participate in CCRT?
CCRT is offered both online and in-person, with the online course starting every other month and the live course typically held twice a year. Out of an abundance of caution, we have canceled our spring in-person course and plan to hold the next live course in the fall.

The next online session begins July 1st! The modules are self-paced, and you get 8 weeks of access to complete the coursework and quizzes. The cost is $75 for MUSC personnel, and payments have to be made through an IIT.
WHERE can I find more information about CCRT?
Information about the course topics, sessions, and registration details can be found on the CCRT webpage. You can also reach out to us anytime at train@musc.edu.
WHY should I participate in CCRT?
Participants completing the CCRT should have a baseline understanding of Good Clinical Practice guidelines and the elements of conducting effective and ethical research at MUSC. They will also know who to contact with any research-related questions (hint: the SUCCESS Center is always a great resource!).

Here's a sample of what some of our recent participants have had to say about their experience in the CCRT course:
"It covered a wide variety of topics that are important to me as a coordinator."

"It provided a solid foundation of research topics. The course also taught me some topics that are more 'behind the scenes' things for my research team that I didn't know before…"

"I liked that I had the ability to fit it in between my normal responsibilities by doing the online course."

"I like being able to watch recorded versions of the live sessions. I also liked how these training sessions were specific to MUSC, how the processes work here, and who to contact when you have questions."
If you want more information about how CCRT could benefit you, don't hesitate to reach out at train@musc.edu. Also, make sure to visit SCTR's website and the MUSC Research Calendar regularly to keep up with new virtual learning opportunities!
Related Links