Vice President for Research
Kathleen Brady, M.D., Ph.D.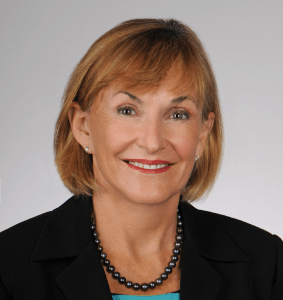 Reporting to the Provost, Dr. Kathleen Brady serves as the institution's chief scientific officer. With oversight of a yearly research expenditures budget exceeding $180 million, and grants and contracts generated in excess of $284 million, Dr. Brady plays a critical role in directing and advancing the research mission of MUSC.
This includes ensuring compliance and accreditation standards for animal and human research, strategic planning, developing major research programs, maintaining and enhancing research infrastructure, advising the senior leadership and representing MUSC at the local, state, national and international level on matters pertaining to research.
The Office of the VPR administers integral elements of research administration: Office of Research and Sponsored Programs, Office of Research Development, Office of Research Integrity, Office of Research Operational Support, SmartStateProgram, and various research cores and centers. Statewide liaisons include the Experimental Program to Stimulate Competitive Research (EPSCoR)/ Institutional Development Award (IDeA), MUSC-Clemson Bioengineering Alliance, Health Sciences South Carolina and South Carolina Research Authority.
Christopher Davies, Ph.D.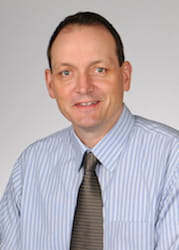 Dr. Christopher Davies serves as the assistant provost for research infrastructure. In this part-time appointment, he provides oversight for University-sponsored research centers and cores, the research web site, development of policies and guidelines in the research area, and is the institutional representative for EPSCoR. He serves on the University Research Council and is Chair of the URC-Operations Sub-committee.
Patrick A. Flume, M.D.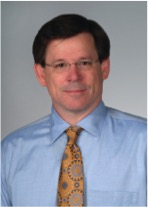 Dr. Patrick Flume serves as the assistant provost for research compliance and regulatory affairs. In this part-time appointment, he provides policy/strategic planning oversight of two key areas of the OAPR by working with administrative staff, the Office of Research and Sponsored Programs and the Office of Research Integrity. Additional duties include serving as VPR liaison to University Compliance, Conflict of Interest, the Division of Laboratory Animal Resources, and the Office of Grants and Contract Accounting.
Contact Us 
For general inquires:  Contact Loretta Lynch-Reichert, Director of Research Communications, at 843-792-4242
Other inquiries:
MUSC's Office of Public Relations team connects the media and scientists to explain health care related issues. Contact the Office of Public Relations at Heather Woolwine.
To learn more about MUSC's research areas and current research opportunities, contact the office of vice president for research.
If you are seeking a qualified MUSC investigator to conduct a clinical study, please contact the SCTR Research Opportunities & Collaborations program.
If you are interested in becoming a community partner or participate in our community engagement & outreach program, contact the SCTR at 843-792-8300
If you are interested in participating in a clinical research study, please visit the SCresearch.org or Clinical Trials to view clinical research participant opportunities. Research professionals are available at 843-792-8300 and can provide you with more information about study opportunities.
To connect researchers with industry partners to bring scientific discoveries to the marketplace, contact the foundation for research development.
Information for researchers related to funding or research support services, contact the office of research development.
Information for researchers related to research support services, please visit SPARC or contact the SCTR Success Center at (843) 792-8300 or success@musc.edu.
Interested in connecting with MUSC's scientific community? If you have a great research story to share, contact us at research-comm@musc.edu.