Digital Health Solutions
Given opportunities to impact the health care of South Carolina's diverse, underserved population, SCTR has supported development of an outstanding Digital Health Solutions program. These resources are provided in association with the MUSC SmartState Technology Applications Center for Healthful Lifestyles (TACHL).
TACHL catalyzes the development of personalized, effective, relevant, and cost-efficient lifestyle intervention and health care management programs by creating software and information systems for mobile smart phones, iPad®/tablet technologies, web-based computer-assisted programs, and interactive call centers. TACHL is engaged in multi-disciplinary research with scientists at MUSC, the University of South Carolina, and Clemson University. It provides mentorship to junior investigators who are seeking exploratory or career development awards. TACHL fosters the state's economic growth via commercialization of new technology products and development/recruitment of companies involved in various aspects of software and systems technology development and program delivery.
Services
Visit SPARCRequest to browse SCTR's comprehensive online catalog to view and request services.
Remote patient-monitoring solutions
Mobile app and website development
Social media support
Communication methods
Personalized motivational patient engagement messaging
Scientific consultation
Leadership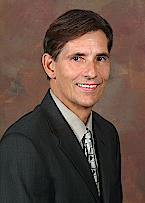 Co-Director 843-792-8852 treiberf@musc.edu