Clinical Nursing & Nutrition
 
Nursing
Point-of-Care Clinical Nursing: Inpatient
Studies can be conducted onsite or specially trained personnel are dispatched to the bedside of acutely ill patients throughout the MUSC campus. Chemotherapy & Biotherapy certified research nurses and support staff:
Conduct protocols
Secure specimens
Administer medications
Gather critical data
Nutrition
To study the effect of nutrition or control nutrition in research, many MUSC investigators use SCTR Research Nexus services and resources to study various diets and specific nutrients. Our staff offers expertise in a unique, controlled environment.
Pulmonary Function Testing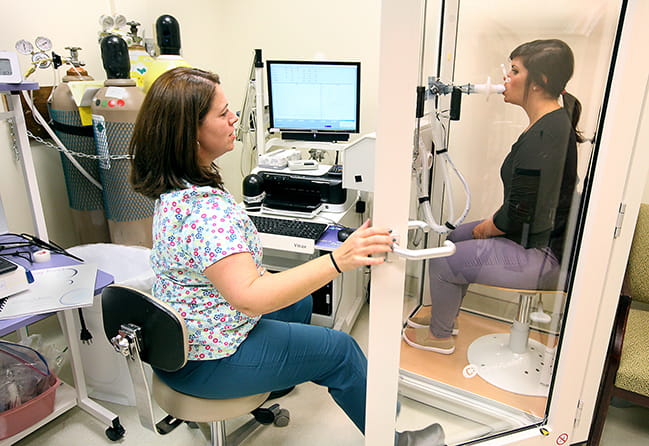 Registered Respiratory Therapists (RRT) perform cooperation-dependent pulmonary function tests. Clinic equipment includes Carefusion Vmax 22/62 Pulmonary Function Testing Station with plethysmograph. Staff have the ability to train on study-specific equipment.
Contact
Karen Packard, MSN, RN, AOCN, CCRP
Clinical Nurse Manager
843-792-3258
packardk@musc.edu
Related Links