Moving to Remote & Virtual Trials during COVID-19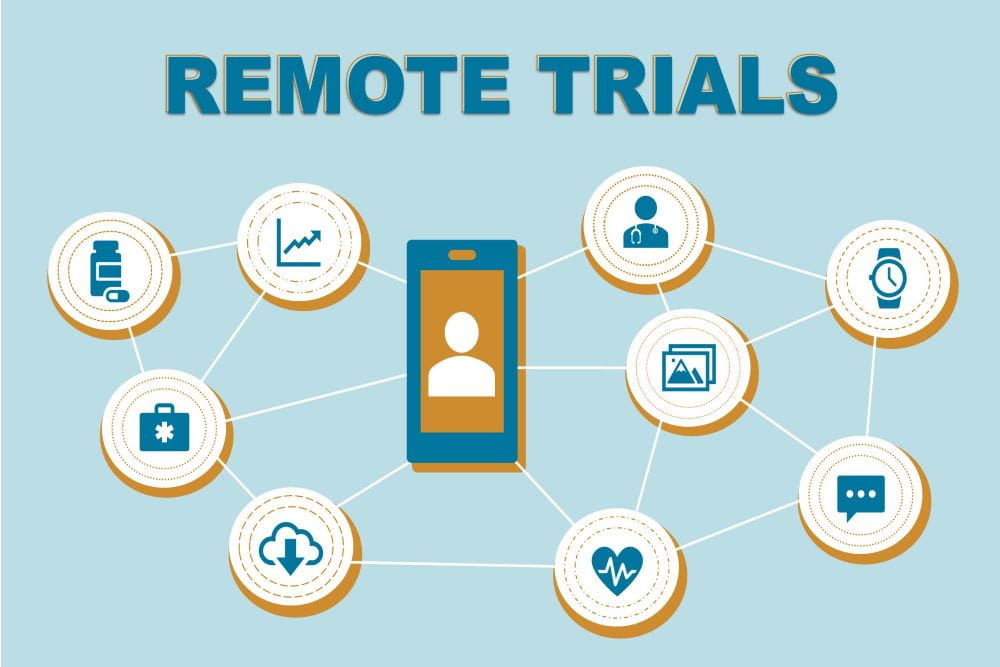 In response to COVID-19, MUSC stakeholders compiled a list of resources and instructions on this page to help guide research teams to a remote and virtual platform. Updates and new resources are posted regularly in response to emerging information.   
All the latest research guidance related to the response to COVID-19 can be found on the Research Hub on the MUSC Horseshoe.
Contact
Please contact SCTR's SUCCESS Center with any questions about existing resources on this page, or email Clare Tyson with any recommendations for additional resources that may assist with the transition to remote & virtual trials.
Compliance
To ask a compliance question or to report a concern, you may call the University Compliance Office directly at 843-792-8652, use the Compliance Reporting and Resource Form, email univ-compliance@musc.edu, or call the Confidential Hotline at 1-800-296-0296. The hotline is available to everyone 24 hours-a-day, 7 days-a-week and provides an opportunity for concerns to be reported anonymously.
Resources for Research Teams
Studies Utilizing Investigational Drug Services (IDS)
IDS can support shipment directly to research participants.
IDS's COVID 19 Guidance for Shipping Drugs to Patients, April 2020 
Studies Not Utilizing Investigational Drug Services
Research teams should consult with study sponsors to determine a continuity of care plan to prevent lapses in study medication. It is advisable to seek sponsor approval to dispense additional weeks/months of an investigational product to hold study participants over during this time of uncertainty. 
Several options can be considered in getting an investigational product to study participants while following the VPR's guidance on human subject research:

1). Sponsors may be willing to establish a direct-to-participant service in which courier vendors (e.g., Marken) are tasked with either shipping the study drug from site to the study participant or may contract out vendors to ship investigational product directly to the study participant.

2). Determine what supplies or resources (e.g., validated shippers, temperature monitors, shipping accounts) sponsors are willing to provide to facilitate the shipping of study drug.

3). If Sponsors do not provide these resources, study teams may be able to procure qualified shippers through Investigational Drug Services (IDS) for a nominal fee (see IDS SOP link for more information).

4). Study teams should reach out to Sponsors to consult and determine federal and local shipping laws as they relate to an Investigational Product. If the investigator is the Sponsor and you have specific questions related to the shipping of medication it is recommended that you initiate a fee-based consult via SPARCRequest with IDS before shipping any Investigational Product to ensure full compliance with federal and local laws. Please update your study details in SPARC to include your UDAK before initiating a request.

5). If shipping investigational medication is not an option, consider a "curbside pickup" of medication in which research staff can meet to deliver medication to the participant in their vehicle while exercising the necessary precautions to prevent the spread of COVID-19.

6). For those studies with active study participants who require clinical personnel to administer study medication, the Research Nexus is still operating on an as-needed basis. It is important to register study patients in advance to ensure available resources.
What is eConsent?
Electronic consent is a platform for consenting research participants using a computer-based consent versus the traditional paper documentation.
MUSC's IRB has approved two eConsent platforms: REDCap and Doxy.Me.
REDCap eConsent provides a framework to obtain and record informed consent. It can be utilized for in-person or remote consenting. REDCap Toolkit (PDF) 
The MUSC Biomedical Informatics Center has a telehealth platform called Doxy.me that is also available for use by MUSC researchers for eConsent. To receive information regarding the use of the Doxy.me system for electronic consent, please submit a Telehealth Research Services SPARCRequest or email Trevor Faith.
Doxy.me (PDF) 
Guidance for Processing an eIRB Amendment to Utilize eConsent Platforms
Study teams who are interested in using eConsent should review the steps below to learn more about how to process an amendment in eIRB.
Carefully review the MUSC IRB's Policy Section 6.1 - Informed Consent to Participate in Research Policy and Procedures and Electronic Consent Guidance (DOCX) located on the MUSC IRB Forms & Guidance Website to determine if electronic consent is appropriate for a specific study. Information about electronic consent, how and when it can be obtained, general amendment processing information, where to access the MUSC eConsent Templates and much more is outlined in this guidance document. FDA regulated studies will need to determine Sponsor Part 11 Compliant requirements as they relate to electronic signatures and eConsent. Currently the two MUSC approved eConsent platform systems are not certified for Part 11 Compliance.
If it's determined that eConsent is an appropriate tool to use for your project, you'll need to process an amendment in eIRB. Per the IRB's Electronic Consent Guidance Document, the following items need to be considered when drafting an amendment to use eConsent:
a. The researcher should provide a detailed description of the circumstances in which electronic consent will be used and a description of the electronic consent process (how, what, when). Ensure this information is reflected within the eIRB application itself and the protocol document. Explain how the subject's signature will be obtained. Also, explain the process for providing the participant with a signed copy of the informed consent must be outlined. The researcher will need to describe the backup plan to consent subjects if the electronic consent is not available at the time of the consent process. The researcher will also need to submit the version of the electronic consent document to be used.
b. There is a specific Smartform in the eIRB system where researchers provide information about the informed consent process. The title of this Smartform is "Consent Process." In this Smartform, Section 5.0 is where electronic consent is verified, and 6.0 is the where the researcher will detail the electronic consent process that will be used.
When appropriate, the use of electronic consent should also be described in the protocol.
c. The REDCap template for creating an eConsent database is available from the Template List on the "New Project" page within REDCap. The template is called MUSC eConsent Project Template. It includes Standard Operating Procedures (SOP) for the customization and use of the database.
d. Doxy.me eConsent templates are developed via MUSC's Telehealth Research Services. You will need to submit a Telehealth Research Services SPARCRequest.
Both regulatory and REDCap assistance are available if needed via the SCTR SUCCESS Center by submitting a SPARCRequest and requesting the appropriate consultation(s).
What technology options do I have for video conferencing or video chatting to conduct study visits with my participants?
Per the MUSC COVID-19 PM Message - March 23, 2020, MUSC has a variety of HIPAA-compliant tools that can be utilized and are in place for video conferencing. Please review this communication to obtain the list of MUSC-approved systems, as well as information on who to contact should you require the use of a non-approved application such as Apple Face Time.

To conduct visits remotely, an amendment to the IRB is required. Please refer to the MUSC IRB Message to Researchers: COVID-19 (March 25, 2020). In the IRB application, investigators should broadly describe a process for conducting the visit and how documentation of the visit will occur. Investigators should consider their study population when implementing remote visits including access to the internet (or lack thereof), technology capabilities, and possible data usage costs, etc.
If a study typically uses paper source documents, it is important to consider if HIPAA compliance can be maintained when completing source remotely, or if alternative methods of source documentation should be considered.
Source documentation for any assessments or procedures completed remotely should be completed and stored in a secure and HIPAA-compliant manner at all times. If paper source documentation must be created and temporarily stored outside of the MUSC campus, the source documentation may be labeled only with the subject ID and/or initials and may not contain any identifiable subject information.
Study teams may consider alternatives to paper source as well. Before implementing any changes in source documentation, the study team should consult with the study sponsor. Study teams should also ensure that any method of source documentation or storage that will be used is consistent with the IRB approved protocol and application.
Examples of compliant ways to complete and store source documents electronically include:
Creating editable electronic document versions (e.g. fillable PDFs, Word documents, etc) for assessments and source docs that can be completed and stored within Box. If using this option, it is important to determine what methods of electronic signature the sponsor will accept. 
Documenting research procedures and assessments within a research note in the electronic health record (Epic). This is allowable as long as the study's IRB approved informed consent document does not specifically say that information about study participation will NOT be placed in the subject's medical record (this would usually be stated in the "Medical Record" portion of the ICF). It is recommended that remote research visits be documented as a "Telephone Encounter" within Epic. The EPIC Tip Sheet (PDF) provides instructions on how to create a Telephone Encounter and associate it to your research study.
With Sponsor approval, and if possible, the eCRF may serve as the source for assessments where data can be directly captured in the eCRF. Source documents may also be created in REDCap and data can be directly entered into these electronic forms.
On March 13, 2020, the Vice President of Research released communication indicating that all study monitor visits must be postponed or conducted remotely (i.e. away from campus) until further notice. The MUSC policy for Electronic Medical Record Access for Research Monitors includes instructions on how to request remote monitor access.

Under MUSC's issuance of modified operations during COVID-19, research teams may not be able to return to campus to facilitate remote monitoring visits of paper source documentation. In these circumstances verification of source documentation may be limited to EHR source data review, including for example Nexus Clinical notes, study eligibility criteria, adverse event, and medication review. Study teams should remember to confirm that informed consent language does not prohibit including study information in the EHR prior to uploading information.
Sponsors may also arrange teleconference calls with the PI and study staff for updates. Study teams should work with study monitors to determine allowable methods for paper source review but can consider uploading paper source into Box for monitor review or conduct a video conference to review paper source with the monitor.

Remote monitoring of Investigational Drug Services will be available via the Vestigo system during COVID 19 emergency operations.

If your Sponsor needs an official, signed copy of the mandate concerning study monitor visits, email the SCTR SUCCESS Center.
Enterprise wide solutions to address Part 11 Compliance and electronic signatures are currently being explored. For FDA regulated studies, research teams should consult with their Sponsors regarding acceptable forms of electronic signatures during COVID-19.
Study teams should communicate to Sponsors MUSC's response to COVID-19 and the impact on clinical research operations. The Sponsor Communication Letter template can be used to notify Sponsors.

It is also recommended that a Study Specific Continuity of Care Plan be developed by the research team and shared (and approved) appropriately with Study Sponsors before implementation. The IRB must also be notified via an amendment of any changes to the study in response to COVID-19. Continuity of Care Plans should address the following: methods to protect participants and research staff, IP, laboratory, imaging, study assessments, method of remote visits, and tracking and documenting remote visits.

In developing a Continuity of Care Plan, potential questions to sponsors may include the following:
Investigational Product
For IP that cannot be administered by the subject or subject's caregiver (e.g. an infusion or injection typically administered by a nurse), are there alternatives available to having the subject present at the hospital, such as home health? If so, will the sponsor establish home health agreements or will this be a site responsibility?
For IP that is administered by the subject or caregiver (e.g. an oral medication, topical cream or self-administered injection) will the sponsor allow for shipment? If so:
What are the shipping requirements for IP to maintain stability?
Will the sponsor provide supplies required to ship IP (e.g. shipper,
shipping label, temperature monitoring device, sharps container) or will the sponsor reimburse the site for the cost of these supplies?
Are additional patient instructions or documentation required related to the handling or use of the shipped IP? If so, will these be provided by the sponsor?
Specimen Collection
Can certain labs be skipped if not needed for patient safety? (e.g. research only (PK) samples stored for future research)
For labs that must be completed for subject safety:
Is it possible to send the lab collection kits to participants' homes to have them drawn at local labs close to their homes? (Labs would then be picked up by a courier and transported to MUHA for processing)
Can safety labs normally performed at a central lab be moved to a local lab?
Can urine pregnancy tests be shipped to a subject's home and performed by the subject? Is a change in the kit required for home use?
Is a blood self-collection kit (such as Mitra) an option?
If blood and/or urine samples are required for laboratory tests, what options are available if the subject is unable to be seen in-person at the study site?
Study Visits and Documentation
What study assessments are suggested to occur remotely? How should these assessments be administered (by phone, teleconference, mobile app, etc.)What study assessments can be delayed? Or skipped? How long can they be delayed?
For participant reported outcome (PRO) assessments usually completed on paper by the subject:
Can the assessment be completed verbally by phone? If so, does the subject need a copy of the assessment to review visually while answering questions verbally?
If assessment cannot be completed verbally, what options can be used to provide a copy of the assessment to the subject for remote completion? Can assessment be emailed to subject or must a hard copy be mailed? Once completed, can the subject email a copy of the completed version to the site, or must the assessment be mailed back?
For PRO assessments completed electronically by the subject:
Is there a way for the subject to access the electronic assessments while not at the study site? If not, can the assessment be completed via Epic MyChart, mobile apps, phone or by providing a copy (via mail or email) to the subject for completion?
For physician assessments:
Can assessments be completed via telehealth platforms, phone or other audio/video methods?
Anthropometrics:
Are there any measurements which would be acceptable for the participant/caregiver to provide themselves if they have equipment at home? (e.g. weight, temperature, blood pressure)?
If urine pregnancy testing is required, can the test be mailed to or otherwise provided to the subject to complete at home?
Medication adherence:
Should the subject be asked to mail back any unused medication so that adherence can be assessed? Or can the subject just report any unused medication via phone (or other communication method) and save medication be returned at a later date.
Study teams should notify study participants regarding MUSC's response to COVID-19 and the impact it may have on their research participation. In situations where study visits cannot be conducted remotely and must be done in person on MUSC's main campus it is important to communicate any changes to MUSC's current operations that may impact their visit (e.g. parking, entry, visitor restrictions). The Participant Communication template can be used and modified accordingly.

Per MUSC's IRB, the templated letter does not need to be IRB approved, however, if you amend the templated letter to include study-specific information you will need to confirm with the IRB whether approval would be required before sending to the study participant. 
a. Investigators should be aware of new research review processes for enrollment of new study subjects and conducting in-person study visits during the COVID-19 pandemic. Review more information related to this process on the MUSC Horseshoe. 

b. ResearchMatch.org: A free and secure online recruitment tool. Guidance is offered, including registering as a researcher, IRB approval of appropriate recruitment material, and accessing the volunteer registry to identify and contact potential study volunteers. Submit a SPARCRequest for a ResearchMatch consultation.
COVID-19 Research Review Committee
To prioritize finite research resources, submit COVID-19 research projects and studies, including but not limited to registries, biorepositories, sample collection, prophylactic and treatment trials, using the COVID-19 Study Opportunities form for review by the COVID-19 Research Review Committee. Be prepared to provide information about your project, funding and resource needs (PPE, swabs, medications, etc.). For any questions, please contact the SCTR SUCCESS Center.
Source: 4/3/2020 Research Update
View active COVID-19 Clinical Trials
In development - stay tuned!