SCTR's Multidisciplinary Team Science program is focused on providing resources for solving complex clinical and translational science problems demands collaborations between investigators from multiple disciplines. SCTR fosters these collaborations through:
Scientific retreats that lead to new research teams
Requiring that investigators who are funded in the Pilot Project program are part of a multidisciplinary team
Ensuring that all SCTR-supported programs are designed to maximize opportunities for collaboration
Partnership with the MUSC Office of Interprofessional Initiatives
Pilot funding for research on the "Science of Team Science"
Educational programs designed to teach best practices in team science
SCTR Science of Team Science (SciTS) Pilot Project Grants
Primary Objective:

To generate pilot data on the value and impact of SciTS and Interprofessional and/or Interdisciplinary teamwork and initiatives.

What is SciTS?

The SciTS is focused on understanding and enhancing the processes and outcomes of team science. A key goal of SciTS is to learn more about factors that maximize the efficiency, productivity, and effectiveness of team collaborations and initiatives. The SciTS promotes team-based research through empirical examination of the processes by which scientific teams organize, communicate, and conduct research. Please refer to the RFA for more details.

Potential projects may focus on, but are not limited to, direct measurement of the impact of team work on research productivity, scientific innovation, patient outcomes, patient safety, cost-effectiveness of health care or research practice, health professional educational, training and clinical care outcomes (i.e. This RFA is not specifically targeted to see how many publications and grant applications would result from a specific team but rather how a particular team's actions or behavioral changes might result in better outcomes). Projects may also focus on team science and interprofessional research tools and methodology such as the development/validation of relevant team science and interprofessional measurement tools, approaches and/or systems.
Current Awardees
Stacey Maurer, PhD
Instructor, Psychiatry & Behavioral Sciences
College of Medicine
Project: The Relationship between Clinical Service Delivery Models and Provider Perceptions of Teamwork

Dustin L. Annan, EdD
Assistant Professor, Education and Student Life
Project: Establishing reliability of a novel quantification model for classifying narrative observations of teamwork behaviors in healthcare clinical units
 
Previous Awardees 
Melanie L. Cason, Ph.D., RN, CNE
Project: Components of Team Science Implementation - What Contributes to Success?
Assistant Professor
College of Nursing 
Cynthia B. Dodds, Ph.D.
Project: "Eye Spy for Development of Affective Qualities in Interprofessional Health care"
Assistant Professor
Division of Physical Therapy
College of Health Professions 
Rochelle Hanson, Ph.D.
Project: Using Team Science to Integrate Primary Care and Behavioral Health for Trauma-Impacted Youth
Professor
Psychiatry & Behavioral Sciences
College of Medicine 
Alicia Privette, Ph.D.
Project: Information Technology for Teamwork and Communication In Trauma (IT-TACIT)
Assistant Professor
General Surgery
College of Medicine
Leadership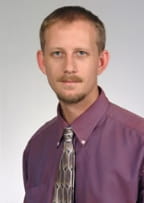 Program Director borchard@musc.edu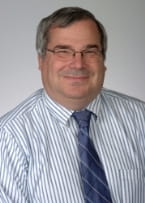 Associate Program Director lackland@musc.edu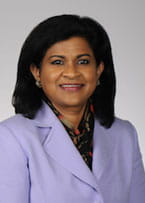 Associate Program Director ranwala@musc.edu