Biomedical Informatics
SCTR's Informatics Core is based in the Biomedical Informatics Center (BMIC) at MUSC. SCTR through BMIC provides investigators with ready access to a variety of software tools, databases, and support systems that will greatly facilitate the performance of clinical and translational research.

Effective utilization of informatics resources will increase as we expand and refine the data available to researchers within an integrated knowledge and data environment that maximizes the unique collaborative research portal. This integrated environment will permit researcher information and collaborative knowledge to be appropriately and creatively shared by many investigators.
  
Services
A few of the informatics resources available to investigators is listed below. Visit BMIC to view their full portfolio of services and projects.
REDCap Database Support
REDCap Survey Support
Clinical Data Warehouse Services for Research
Bioinformatics Consultations
Informatics Consultations
To request an Informatics consultation or service, visit SPARCrequest and select "Biomedical Informatics Center" under the SCTR Service Catalog.
Highlights
Implementation of REDCap data capture software; a tool developed by Vanderbilt University providing secure, web-based applications to support research studies data gathering needs.
Development of the software solutions for SCTR applications, such as SPARC, the MUSC approval Plans for Research tool (MAP-R), the Research Toolkit & the Clinical Trials Registry.
Click Commerce, the consolidated eIRB system, implementation at MUSC as well as multiple other institutions including USC, Greenville Hospital System, Spartanburg Regional Hospital System, and Palmetto Health.
Provision of Clinical Data Warehouse (CDW) services for research; exploration of electronic medical data while protecting patient confidentiality and data security, using IRB approved methodologies and serving IRB approved research protocols.
Research Data Overview and Research Data Requests
Leadership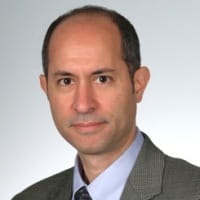 Associate Director
843-792-0272 joeid@musc.edu