Scientific Grant Reviews
SCTR offers assistance to MUSC investigators who are submitting extramural grant applications with the goal to increase the quality of the application and funding success. 
External Review of Extramural Grant Application
Instructions (PDF) 
Limited to MUSC Faculty; To engage an external expert to review an extramural grant application following SCTR internal approval* (NIH R-series, K-series, NSF applications)
*SCTR will make decisions whether to send an application for external expert review. If SCTR approves the application for external expert review, SCTR will send it out to the reviewer as confirmed by the applicant. 
Application Due Date: Minimum 6 weeks before the extramural grant application due to MUSC ORSP 
Contact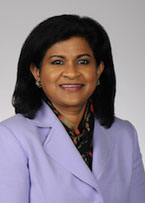 Dayan Ranwala, Ph.D.
Associate Director
843-792-1498
ranwala@musc.edu