Upcoming Lunch and Learns 
Drug Management Lunch and Learn

Date and location: Tuesday, February 11 from 12:00-1:00PM Bioengineering Room 112

Overview: Drug Management Plans will soon be required for all medication studies submitted through eIRB. This presentation will provide the background for this requirement and will review how to complete the plan. You will also learn about what medication studies will be exempt from this requirement. Presentation by Dr. Susan Sonne, PharmD, BCPP, Associate Professor of Psychiatry, MUSC. Registration is required. 
SCTR Lunch & Learn Registration
 
Lunch & Learn Library
For information on these past events, please contact Diana Lee-Chavarria.
2019 
Research Compliance
December 2019
CT.gov
October 2019
How to Create Amendments in eIRB
August 2019
SCTR Research Nexus Clinic and Laboratory Policies and Best Practices
July 2019
Back to Basics: Biosketch for Success
April 2019
SCTR KL2 and College of Medicine K12
January 2019
2018
Freezer Repair Vendor Kickoff
April 2018
SCTR TL1 Predoctoral Program - RFA Q&A
March 2018
Hollings Cancer Center Protocol Review Committee - New Policy Overview
March 2018
New Federal Requirements for Consent
January 2018
2017
Translational Research Across the Lifespan - Enhancing Recruitment & Engagement of Pediatric & Geriatric Populations in Research
December 2017
QI Self-Certification Tool and IRB Updates
November 2017
Research Billing Compliance
October 2017
SCTR Special Populations Lunch and Learn
No hablo inglés: Strategies for Greater Inclusion of Hispanic Research Participants
September 2017
Foundation for Research Development/SCTR Lunch and Learn:
South Carolina Research Authority (SCRA)
September 2017
Research Master ID
May 2017
eConsent for REDCap
May 2017
i2b2
April 2017
Cher-ing Tips on Recruiting Women from Vulnerable Populations - I Got You Babe.
March 2017
Epic Research Forum
March 2017
ClinCard by Greenphire
February 2017
Office of Clinical Research (OCR)
January 2017
Contact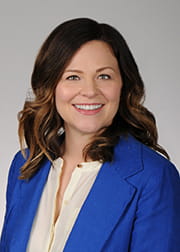 Diana Lee-Chavarria, MA
Workforce Training and Development Manager
843-792-8205
leeachar@musc.edu
Kristen Briggman
Program Coordinator
843-792-8446
burgstei@musc.edu