Upcoming Lunch and Learns 
SCTR Research Nexus Clinic and Laboratory Policies and Best Practices

Date and location: Thursday, July 18 from 12:00-1:00PM Bioengineering Room 112

Overview: Learn about the Research Nexus study implementation process- from review and approval to study activation and completion. Topics will include how to prepare for a staff in-service, basic laboratory knowledge, and how Nexus staff and study teams can create a more cohesive process.
 
Lunch & Learn Library
For information on these past events, please contact Diana Lee-Chavarria.
2019
Back to Basics: Biosketch for Success
April 2019
SCTR KL2 and College of Medicine K12
January 2019
2018
Freezer Repair Vendor Kickoff
April 2018
SCTR TL1 Predoctoral Program - RFA Q&A
March 2018
Hollings Cancer Center Protocol Review Committee - New Policy Overview
March 2018
New Federal Requirements for Consent
January 2018
2017
Translational Research Across the Lifespan - Enhancing Recruitment & Engagement of Pediatric & Geriatric Populations in Research
December 2017
QI Self-Certification Tool and IRB Updates
November 2017
Research Billing Compliance
October 2017
SCTR Special Populations Lunch and Learn
No hablo inglés: Strategies for Greater Inclusion of Hispanic Research Participants
September 2017
Foundation for Research Development/SCTR Lunch and Learn:
South Carolina Research Authority (SCRA)
September 2017
Research Master ID
May 2017
eConsent for REDCap
May 2017
i2b2
April 2017
Cher-ing Tips on Recruiting Women from Vulnerable Populations - I Got You Babe.
March 2017
Epic Research Forum
March 2017
ClinCard by Greenphire
February 2017
Office of Clinical Research (OCR)
January 2017
Contact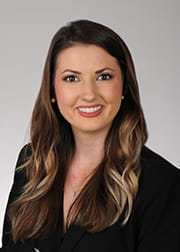 Carissa Hasseler
Program Coordinator
843-792-8446
hasseler@musc.edu