Recruitment
SCTR's recruitment program, housed under the SUCCESS Center, offers consultation services and recruitment tools to assist study teams with the development of recruitment plans and the enrollment and retention of study participants. Our recruitment team also offers support and training related to study feasibility and works closely with our community engagement and integrating special populations (ISP) programs to help with recruitment of participant groups that accurately represent the diversity of our community.
Services
Your free recruitment consultations will take place with the appropriate person (or team of people) who can help you develop recruitment plans for an upcoming project, enhance current recruitment strategies, and gain insight into tools and resources offered across the MUSC enterprise to assist with recruitment and retention. The types of specific services offered include the following examples, but please feel free to contact us if there is something you need help with that you do not see listed.
Recruitment and Retention Planning
Provides assistance with the creation of a recruitment and retention plan and guidance on recruitment costs when developing a study budget.
Recruitment and Marketing Materials Guidance
Provides information on best practices for recruitment material development and public dissemination (with special consideration given to your particular study population). Enterprise-wide brand standards and procedures for requesting MUSC Marketing assistance are also reviewed.
ResearchMatch.org Liaison Services
Provide assistance in setting up and using ResearchMatch, a free and secure online recruitment tool. Guidance is offered on registering as a researcher, IRB approval of appropriate recruitment material, and accessing the volunteer registry to identify and contact potential study volunteers.
To request a consultation, visit SPARCrequest and select "Recruitment Services" under the SCTR SUCCESS Center category of the Service Category. Please contact the SUCCESS Center at 843-792-8300 for questions or assistance.
Leadership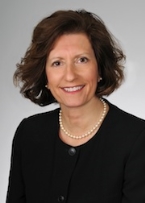 Teresa Kelechi, Ph.D., RN, FAAN
Program Director
kelechtj@musc.edu
Contact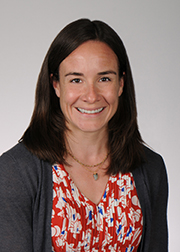 Tara Pittman, MA, CCRP
Recruitment and Special Populations Coordinator
843-792-2926
abbottt@musc.edu