Statewide Retreats
SCTR facilitates collaboration across traditional disciplinary and institutional lines by sponsoring thematic-based retreats for basic, clinical and population scientists, and community practitioners at all levels of career development. Topics address health conditions of importance to SC, are attended by investigators and community members from across the state and are often followed by a special call for pilot grants related to the retreat topic. SCTR also sponsors an annual translational research day and mentorship symposium that provide a forum for trainees and scholars to present their research and participation in career development activities.  
Upcoming Retreats
The Stem Cell and Cellular Therapy Retreat has been postponed and will be rescheduled sometime in the future. Continue to review this webpage for future updates.
2020
Stem Cell and Cellular Therapy Research
Sponsored by the South Carolina Clinical & Translational Research Institute (SCTR) and MUSC's Digestive Disease Center including the MUSC COBRE in Digestive and Liver Disease and the MUSC Silvio O. Conte Digestive Disease Research Core Center (DDRCC) 
Objective of the Retreat: The main objective of the retreat is to stimulate new cross-disciplinary research collaborations to advance stem cell therapy and cellular therapy research by creating a platform for researchers to share their current findings, research problems, solutions and opportunities to stimulate new cross-disciplinary research collaborations. We specially encourage discussion of specific research questions related to cancer, cardiovascular disease, liver and digestive diseases, general medicine, immune disorders, and/or any other areas that have potential for which you seek collaborations. In addition to the keynote speakers, the retreat will include invited presentations from investigators across the state. Please consider sharing your research in an oral and/or poster presentation. Attendees will have an opportunity to apply for Pilot Project Program funds to support new collaborations focused on retreat theme related topics.

Keynote Speakers: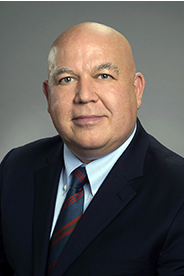 Jacques Galipeau, MD, FRCP(C) Don and Marilyn Anderson Professor of Oncology, Associate Dean for Therapeutics Development, Director for Advanced Cell Therapy, University of Wisconsin in Madison

"Mesenchymal Stromal Cells - Pre-clinical Science, Clinical Development and Pathway to Marketing Approval of a Living Cell Pharmaceutical"


Ira J. Fox, MD Professor of Surgery, Director of Center for Innovative Regenerative Therapies, Member of the McGowan Institute, University of Pittsburgh School of Medicine

"Translating Stem Cells and Regenerative Therapies to the Treatment of Liver Disease" 
Previous retreats & events
2019
Neurodevelopmental Disorders Research

2019 Annual Mentorship Training Symposium
2018
SCTR Scientific Retreat on Opioids Research

2018 Annual Mentorship Training Symposium

SCTR Scientific Retreat on Diabetes and Metabolic Diseases Related Research
Scientific Retreat on Aging Related Research
MUSC Digestive Disease Retreat
2017 Annual SCTR Mentorship Training Symposium

:

Essential Professional Communication Skills for Academic Success
SCTR Scientific Retreat on the Human Microbiome
Fifth Annual Women's Health Research Day 
Scientific Workshop on Vitamin D
2016 SCTR Scientific Retreat on Health Disparities
Zika

:

Z to A - What We Know, What We Don't,

and

How to Prepare
SCTR Scientific Retreat on Transition of Care Across the Lifespan