About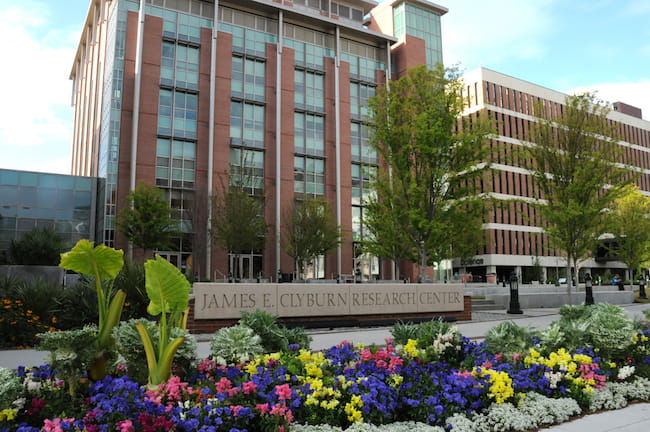 The Medical University of South Carolina (MUSC) is the premier biomedical research institution in South Carolina, with a record of more than $284 million in research funding in Fiscal Year 2019.  This funding reflects the quality of the research and discovery at MUSC, a direct result of recruiting top scientists with a strategic focus to serve the needs of the people of South Carolina.
However, that only tells a small part of the story. In today's research world, the central focus is to serve the public and accelerate the process of translating scientific discoveries to successful patient and public health care.  Our faculty are internationally recognized for their work in cancer, stroke, health disparities, addiction sciences, inflammation and fibrosis, and digestive disease – just to name a few! 
Our South Carolina Clinical and Translational Research Institute (SCTR) is the catalyst for changing the culture of biomedical research, facilitating sharing of resources and expertise, and streamlining research-related processes to bring about large-scale, change in the clinical and translational research efforts in South Carolina. MUSC supports researchers who understand that health and illness are an interaction between an individual's genetic makeup, their lifestyle choices and habits, and the environment in which they live. We are committed to leading health innovation for the lives we touch.  We invite you to explore this website, engage with us, read the stories, and get to know the scientists who are the heart of our research community dedicated to Changing What's Possible in healthcare through state of the art research and discovery.
Kathleen T. Brady, MD, PhD
Vice President for Research
Distinguished University Professor