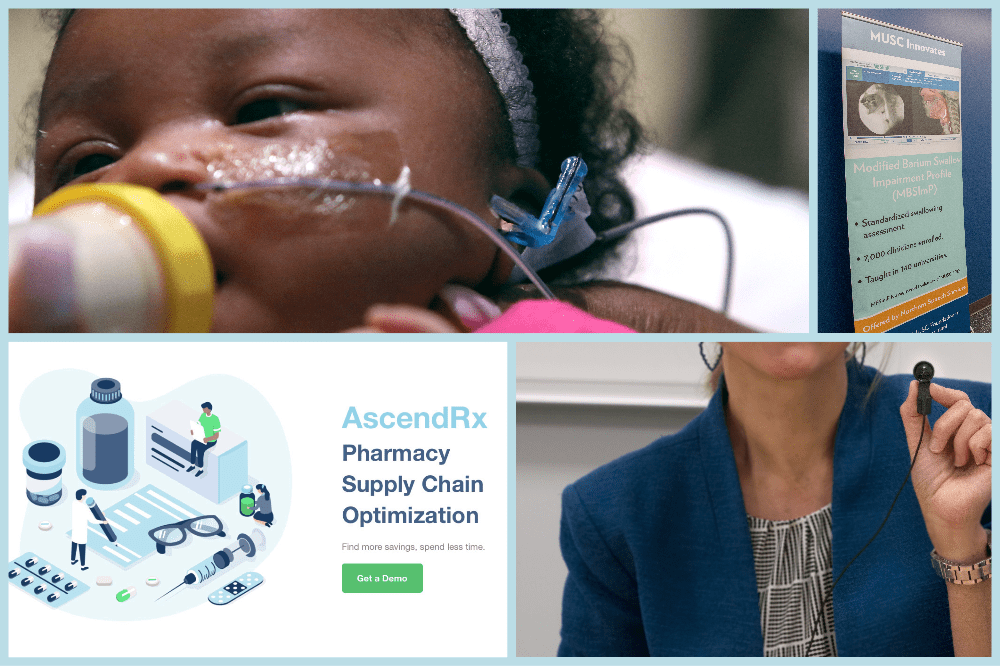 So you've got an idea. Maybe you've uncovered something in the lab that could lead to a new drug. Or you've hit upon an idea for a medical device that would do the job better than the current tools available. Or you want to create an app to help people manage a particular aspect of their health. 
Now what do you do with this idea to make it a reality?

The definitive first step, before you tell a single soul who isn't walking around with an MUSC badge about your great idea, is to talk to the MUSC Foundation for Research Development.

Often referred to as the FRD, the foundation – a completely separate entity from the similarly named MUSC Foundation that raises money for scholarships, programs, endowed professorships and the like – handles intellectual property and the transfer of technology from the university to industry.

Its staff has many roles. It helps to birth start-up companies like AscendRx, which was featured in The Post and Courier. It protects intellectual property as diverse as the School Wellness Checklist, created by the MUSC Boeing Center for Children's Wellness, and the Modified Barium Swallow Impairment Profile, created by a faculty member to standardize swallowing assessment to help people relearn how to swallow. And it facilitates the commercialization, whether through licensing or startups, of technologies and devices created here so they can be used to benefit patients everywhere.
"FRD's mission," said executive director Michael Rusnak, "is to multiply MUSC's impact across the state and nation and to increase recognition of the work done here. Most importantly, however, is the impact FRD ultimately can make on patients and patient care."

And the small but enthusiastic staff, housed on the first floor of Cannon Place, is eager to take your call.

"The technology managers have either trained as engineers or as scientists, so we're always happy to go out and talk about new medical devices and new technologies," said technology and commercialization director Scott Davis, who holds a doctorate in neuroscience and is a registered patent agent. He's worked in licensing at three universities. "That's what our passion is – to learn about new technologies, and then figure out ways to facilitate transformation of new technologies into beneficial products and services. So there's no time that's too early in the process to come talk to us."
"FRD's mission is to multiply MUSC's impact across the state and nation,
and to increase recognition of the work done here.
Most importantly, however, is the impact FRD ultimately can make on patients and patient care."

Michael Rusnak, FRD executive director
Very early is far preferable to a bit late. 
"It's always better to interact with us early because there are things that can prevent or cause a barrier to commercialization if we don't get to them in time," Davis said.
The example he typically cites is public disclosures. Talking about an idea outside the university – whether at a conference, in a published manuscript or within an abstract on an awarded federal grant– counts as a public disclosure, which may be used to reject a later filed patent application.

Rusnak emphasized that his office isn't a speed bump on the way to publication.

"I've never held up a publication. We're not holding up what you're doing. We just need to know so we can do our paperwork," he said.

Chelsea Ex-Lubeskie, senior business development manager, takes the lead when it comes to start-ups. Having launched a start-up herself after earning her master's degree in bioengineering, she helps people think through business plans and find funding to get businesses off the ground.

As great as an idea might be, big companies usually won't be interested until they see it's been well-tested. "It's all about growing value and de-risking technologies," Ex-Lubeskie said.

That means starting small, perhaps with funding from the South Carolina Clinical & Translational Research Institute on campus, then moving up to federal funding through Small Business Innovation Research or Small Business Technology Transfer grants. But, she noted, "It's a very different grant mechanism than a traditional academic grant."
Ex-Lubeskie runs a personalized 12-week grant prep course to help potential entrepreneurs craft their grant applications. She noted that some people want a lot of help, whereas some campus veterans need very little assistance.

"I'm here as much or as little as someone wants me," she said.

Faculty and staff members who've worked with the group say the foundation is an invaluable resource on campus.

"Sometimes I just call them and ask for advice," said Bashar Badran, Ph.D., an assistant professor in the Department of Psychiatry and Behavioral Sciences.

Badran first learned about the FRD when he was a graduate student. His mentor, Mark George, M.D., encouraged him to submit a Record of Invention for something he was working on at the time. It was the first that he'd heard of the process, but a Record of Invention is a critical step in protecting the creator's and the university's rights. Now, Badran said, even before he gets to the point of submitting a Record of Invention, he'll run ideas past associate director Troy Huth, who holds doctorates in biological sciences and law. The FRD has helped him with inventions as diverse as a device to teach premature babies how to nurse and a device to improve upper limb function in adults post-stroke.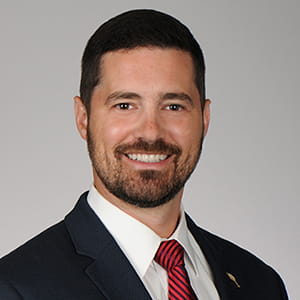 Carol Feghali-Bostwick, Ph.D., professor and the SmartState and Kitty Trask Holt Endowed Chair for Scleroderma Research, said she wished she'd had more information about entrepreneurship earlier in her career. That's why she partnered with the FRD a few years ago to organize workshops to promote entrepreneurship among the faculty.

Feghali-Bostwick came to MUSC with a patent in place for an investigational therapeutic. But during her time at MUSC, she's refined and revised her work, which has required additional patents. The team at the FRD helped her to navigate the patent process, pitch her work to companies and obtain funding.

She noted that Davis, in particular, "has just the right touch" – helpful without being overbearing or pushy.

Jonathan Yantis, now the CEO of AscendRx, learned about the FRD when he was part of an inventor's group at MUSC. Realizing that MUSC had a path to commercializing products created by employees led him to start thinking about what he could do that was "above and beyond" the norm with his skill set.
The FRD team put together a process for him to obtain funding and pressed him to think about the logistics of starting a business – like, what was his business plan? They also let him know about resources in the greater Charleston community and connected him with other inventors on campus – a powerful aid to maintaining positivity as he set upon his entrepreneurial path.

Davis said the staff actively works to bring inventors together. Often, there are researchers on opposite sides of campus doing work that could become even greater if they would work together – but first they have to know that the other exists. Ex-Lubeskie brings grantees and would-be grantees together to talk about the grant process and trade tips and stories. FRD also maintains advisory committees composed of outside professionals and industry experts who can provide feedback on ideas.
"We want to arm our inventors and creators with knowledge."

Chelsea Ex-Lubeskie
The staff of FRD also work closely with other campus groups focused on innovation, including ZIAN, whose mission focuses on technologies developed by the neuroscience faculty, and the MUSC Office of Innovation.

"We want to arm our inventors and creators with knowledge," Ex-Lubeskie said.

Still, with that being said, there are times when the FRD isn't the appropriate venue for an innovator. Some innovations – process improvements, for example – don't fall into its jurisdiction. Even then, the staff can point an innovator in the right direction.

"We've never going to say, 'Oh, we can't help you. Sorry!'" Ex-Lubeskie said.

Davis agreed.

"We're here to support the innovation entrepreneurial ecosystem at MUSC."
Get the Latest MUSC News
Get more stories about what's happening at MUSC, delivered straight to your inbox.
About the Author