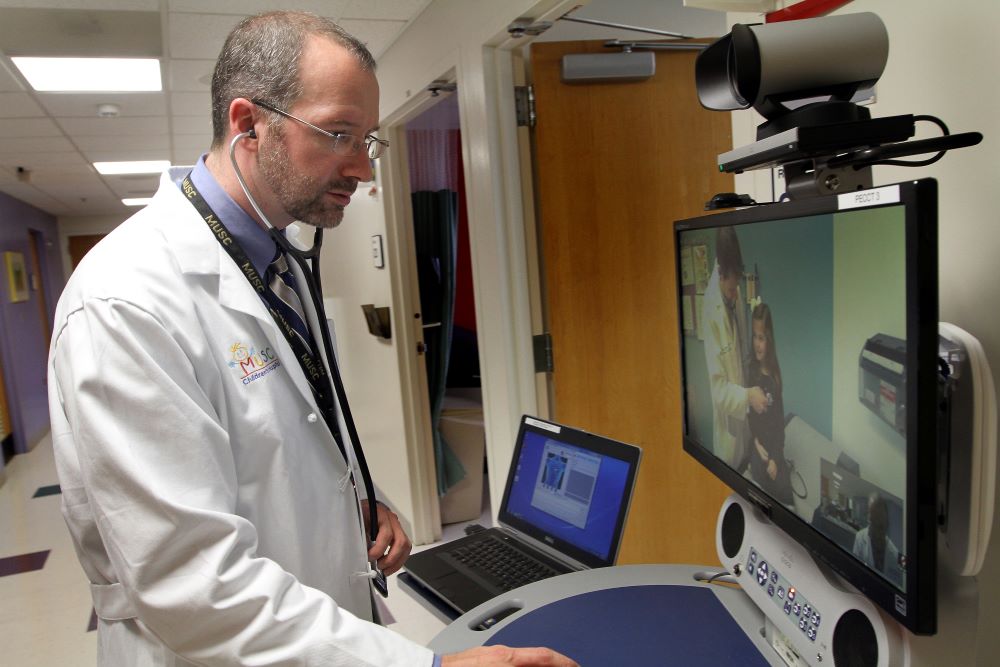 Investigators with the Supporting Pediatric Research on Outcomes and Utilization of Telehealth (SPROUT) NCATS collaborative U01 hosted a nationwide call (March 12, 2020) in collaboration with the American Academy of Pediatrics Section on Telehealth to discuss how both adult and pediatric telehealth is being used in response to COVID-19 nationally. Nine leading healthcare institutions presented on their approach to leveraging telehealth technology for the pandemic, followed by discussion of evaluation frameworks and potential multicenter research efforts. Virtual urgent care for triage, inpatient telehealth to prevent exposures to staff, and the use of telehealth to substitute for previously scheduled in-person visits were key themes discussed during the call. "This is a critical moment in history for the evolution of telehealth, and our responsibility at SPROUT is to steer that evolution toward the development of clinically impactful services that truly transform our system of care."  
"This is a critical moment in history for the evolution of telehealth, and our responsibility at SPROUT is to steer that evolution toward the development of clinically impactful services that truly transform our system of care." -- Dr. David McSwain
 To address the question of "the impact of telehealth on COVID-19 response," the SPROUT Metrics Topic Working Group (TWG) created a COVID-19 Measurement Framework. A recorded transcript of the call may be accessed by visiting the SPROUT network webpage.
About SPROUT
SPROUT is a multicentered collaborative research network dedicated to supporting institutions around the country in establishing an evidence base for telehealth services. The SPROUT-CTSA Collaborative Telehealth Research Network is funded through a grant (U01TR002626) from the National Center for Advancing Translational Science (NCATS) of the National Institutes of Health (NIH) with an academic home at the Medical University of South Carolina (MUSC).
Related Links
More and more people are using telehealth.
About the Author