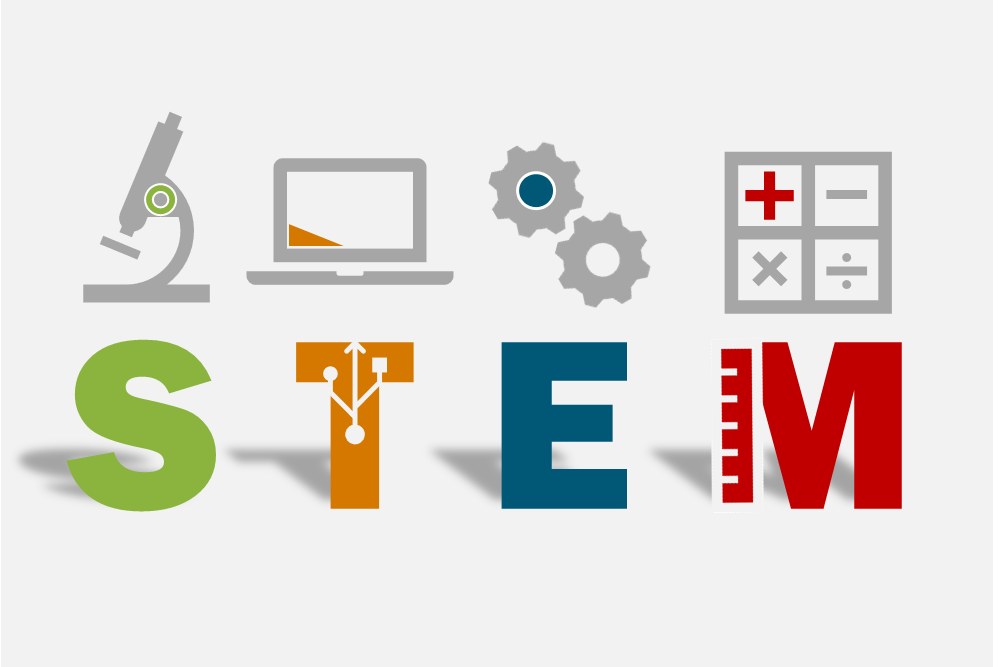 SCTR's ultimate mission is to increase the speed and impact with which scientific discoveries reach the public and improve the health and wellbeing of individuals.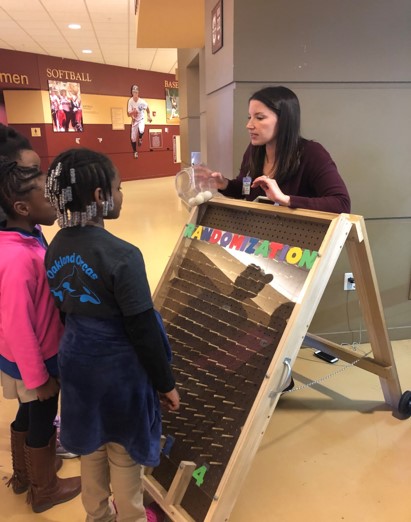 While a lot of our work focuses on providing knowledge and resources to help researchers conduct sound and efficient studies, an equally important component to fulfilling our mission is educating the community on the importance of research for their own health and medical care.
The Charleston STEM Festival is a celebration of science technology, engineering and math that has taken place in the Lowcountry for the past 7 years. The Charleston STEM Festival is an initiative of the Lowcountry STEM Collaborative, a nonprofit organization with the mission of increasing community awareness and interest in STEM fields and growing the STEM workforce throughout the state. SCTR has been a silver level sponsor of this hands-on, highly interactive event for children and families of all ages for 4 years now, with our involvement growing even greater 2 years ago when I (SCTR's Recruitment Manager) joined the festival's event planning committee as the event program chair and a representative for MUSC.
The STEM Festival has been an ideal venue for reaching the public and our involvement the past 4 years has been a great learning opportunity for our team when it comes to enhancing our dissemination and education strategies. With 10,000+ people in attendance each year, we're able to truly connect and interact with the public, allowing us to stay current on what communication strategies work best to convey our scientific messages to individuals of all ages from across the state. Without opportunities like the STEM Festival, we wouldn't have the such a large face to face platform to help individuals connect the dots between what happens in a laboratory and the medication, procedures, and/or other forms of medical care they receive regularly.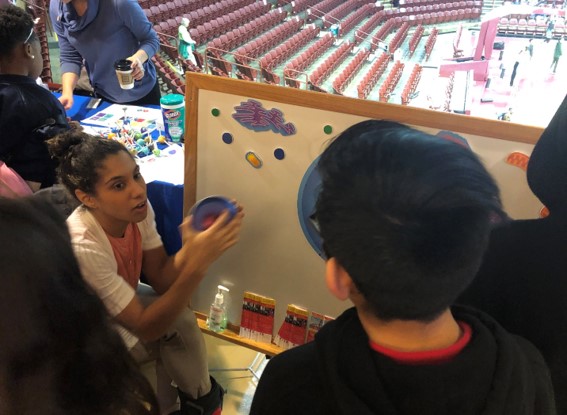 Two important outcomes we try to achieve through these types of STEM educational endeavors are to increase research study participation from community members and, ultimately, grow the research workforce. We hope that, by growing public knowledge about the importance of research and its impact on health and wellbeing, we will inspire individuals of all ages to find ways they can make a difference and be a part of the process. For some, that means looking at participating in a research study, whether as a "healthy volunteer" or as someone with a preexisting health condition on which research is being conducting. Individuals being open to considering research participation is particularly important to us at MUSC, given that we are an academic medical center that relies heavily on our own research to deliver the best treatment and care for all patients. For others, especially our school aged citizens, we hope that means they'll be inspired to pursue a career in research after learning of the multitude of jobs and opportunities that exist in that realm, beyond those with which they are likely most familiar (doctors, nurses, lab scientists, etc.).
Those that do fall in love with STEM and the role each field plays in research will likely turn into just the type of professionals we need in the scientific world. We strive to cultivate the next generation of creative, global thinkers that are committed to bettering their community and sharing their work in an accessible and inspiring way with those it's meant to serve.
It's a joy for our team to have the opportunity to step outside our campus and share our own passion and enthusiasm for what we do. We are thrilled to be a part of such a fun and inspiring event and to see MUSC's presence continue to grow year after year.
Related Links
SCTR's Community Engagement Program
College of Charleston Lady Cougars STEM Education Day