SCTR TL1 Predoctoral Clinical & Translational Research Training Program
Since 2009, SCTR's TL1 program has provided mentored clinical and translational research training for Ph.D. and dual-degree students who have a strong interest in pursuing a research career. The goal of this NIH-funded, T32 training program is to increase the number of well-trained translational researchers through mentored experiential training, instructive coursework, and the application of cutting-edge technology. The program provides one year of support for up to 10 predoctoral trainees each year.

Trainees are exposed to rigorous research experiences and a complementary didactic curriculum with a team science approach. Mentors and SCTR program staff guide trainees in developing, setting up, and conducting a federally funded research project and writing a competitive fellowship grant application. Career development is enhanced through the use of a customized Individual Development Plan (IDP) and clinical experiences with physician-scientists to complement their research focus.
    Our Impact
Alumni of the TL1 program have earned a total of six F30/F31 grants, 130 intra/extramural grants, and numerous other honors and awards.
Over 60% of TL1 alumni have accepted faculty positions.
TL1 Ph.D. degree completion time is similar to non-TL1 trainees at MUSC.
Trainees typically publish four papers, with at least one first-author paper related to their TL1 project.
Innovative learning opportunity through the translational science clinic.
RFA Now Open! (PDF)
How to get Study ID in SPARC (PDF)
Current Trainees
Daniel Baer
Education: University of South Carolina, BS, 2015
Research Project: Mild Cognitive Impairment and Alzheimer's Disease: Progression in Brain Function and Etiological Links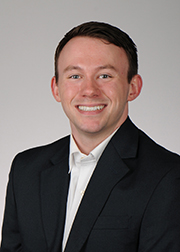 John Barrows
Education: Clemson University, BS, 2016
Research Project: Understanding how disruption of BRCA1-Estrogen Receptor signaling drives breast cancer tumorigenesis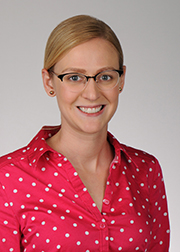 Alyson Black
Education: Lynchburg College, BS, 2016
Research Project: High-Throughput Glycoprotein Biomarker Discovery by MALDI Mass Spectrometry Imaging of Antibody Arrays for Serum Biomarkers of Hepatocellular Carcinoma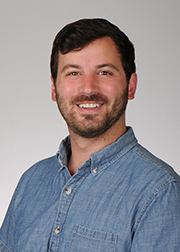 Raymond Boaz
Education: University of South Carolina, BS, 2010
Research Project: Multivariate Air Pollutant Exposure Prediction and Characterization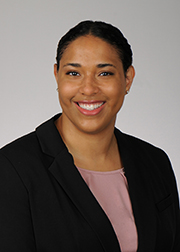 Catherine Bridges
Education: University of Colorado Denver, BS, 2012
Research Project: Molecular Mechanisms of Addiction, Depression, Anxiety, and Autism-Related Behaviors


Mary Catherine Bridges, MS
Education: College of Charleston, MS, 2014
University of Georgia, BS, 2011
Research Project: The Adherens Junctions Suppress Pro-Tumorigenic Colon Cell Transformation Via Long Non-Coding RNAs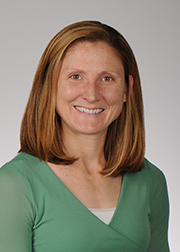 Stephanie Jones
Education: Biola University, MA, 2017
University of Maryland University College, MS, 2005
United States Naval Academy, BS, 2000
Research Project: Understanding Nicotine Dependence and Smoking Cessation Failure: The Role of Genetic Variation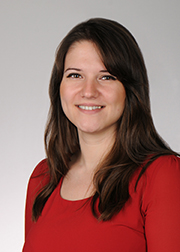 Danira Medunjanin
Education: University of Georgia, MPH, 2014
Georgia State University, BS, 2011
Research Project: Survival and Healthcare Patterns of Elderly Veterans with Advanced CKD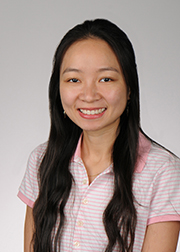 Xinh Xinh Nguyen
Education: University of Vermont, BS, BA, 2013
Research Project: The Role of Insulin-like Growth Factor Binding Protein-5 (IGFBP-5) in Systemic Sclerosis-Associated Fibrosis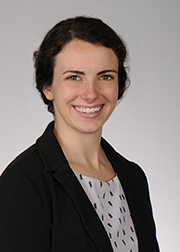 Ravyn Duncan
Education: Maryville College, BA, 2015
Research Project: Mechanisms Underlying the Anti-tumor Synergy Between HDAC Inhibitors and a New Class of Indene PDI Inhibitor 
Past Trainees (PDF) 
Additional Educational & Research Resources
TL1 Program of Study
Individual Development Plan (IDP)
Needs Assessment Form
Leadership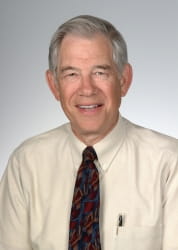 Program Director
843-876-2405 halushpv@musc.edu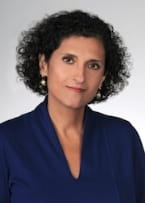 Associate Program Director
843-876-2315 feghalib@musc.edu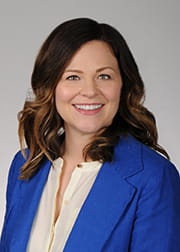 Diana Lee-Chavarria, MA
Workforce Training and Development Manager
843-792-8205 leeachar@musc.edu
Contact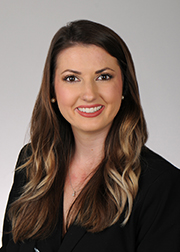 Carissa Hasseler
TL1 Program Coordinator
843-792-8446
hasseler@musc.edu