Science Cafe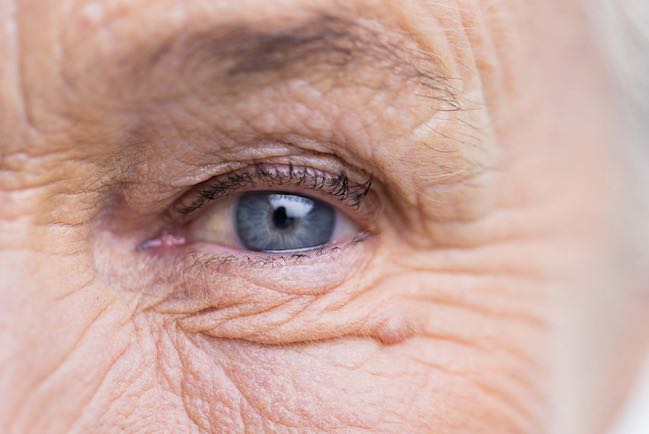 Our St. Patrick's Day (March 17) Science Café on Glaucoma with Dr. Craig Crosson has been postponed.
A new date will be announced shortly so we can discuss Dr. Crosson's latest research and findings on Glaucoma and its treatment.
In the meantime, please enjoy Dr. Crosson's podcast interview about Glaucoma with South Carolina Public Radio host, Bobbi Conner!
MUSC's 2020 Science Cafe season has arrived! Mark your calendars for January 28th!
Discover the fascinating science happening all around us at the MUSC Science Café Series. Science Cafés bring the community together with MUSC scientists in a casual setting. You'll learn about the latest research being conducted, get to know the faces behind the science, and have opportunities to ask questions and deepen your understanding. Come join the conversation! 
The upcoming series will be held at 5:30 p.m. at Holiday Inn Riverview Hotel restaurant. To sign up to receive emails about upcoming Cafés, please subscribe to the list.
2020 Series
Date     Speaker

Jan 28: Patrick O'Neil, Ph.D., Professor, Psychiatry
     New Year, New You? Are you one of the millions of Americans
     who struggle with their weights?
Feb 11: Robert Ball, M.D., M.P.H., Assistant Professor, Public Health Sci.
     Topic: Influenza
Mar 17: Craig Crosson, Ph.D., Professor, Ophthalmology
     Topic: Glaucoma
Apr 21: James Krause, Ph.D., Professor, Health Sciences & Research
     Topic: Spinal Cord Injuries
May 12: Patrick Flume, M.D., Professor, Medicine
     Topic: Cystic Fibrosis
Jun 16: Marvella Ford, Ph.D., Professor, Public Health Science
     Topic: Health Disparities
Jul 14: Peter Kalivas, Ph.D., Dist. University Professor, Neurosciences
     Topic: Opioid Addiction
Aug 18: Denis Guttridge, Ph.D., Professor, Pediatrics; Director, CRI
     Topic: Pediatric Cancer
Oct 13: Heather Boger, Ph.D., Associate Professor, Neurosciences
     Topic: Aging
Past Science Cafe
2019 Series
2018 Series
Jan 16:   Dean Kilpatrick, Ph.D.
    Violence in America: How Safe Are You?
Feb 20:   Amy Martin, Dr.P.H., MSPH.
    Taking a bite out of disease through oral health
Apr 3:  Paula Traktman, Ph.D.
    Viruses: From conundrums to cures... 
Apr 18:   Sundar Balasubramanian, Ph.D.
    science cafe Yoga April 2018 PDF
May 22:  David Turner, Ph.D.
    The A.G.E.s of Chronic Disease
Jun 19:   Vanessa K. Hinson, M.D., Ph.D.
    Parkinson's Disease Research - Moving in the Right Direction
Jul 24:  Gustavo Leone, Ph.D.
     The Race Against Cancer
Aug 22:  Kevin Gray, M.D.
    Marijuana: What's in it for you?
Sep18:  Theresa Kelechi, Ph.D.
      Self-Managing Pain & Fatigue the innovative ways: Nurses Know Best
Oct 16:   Michael Yost, Ph.D.
    3D Bioprinting-Are we ready for the Bionic Human?
2017 Series
Jan 24:  Constance Guille, M.D.
      Pain, Pills, and Pregnancy
Feb 21:  Peter Kalivas, Ph.D. and Susan King, MSW
      The Power of Addiction
Mar 29:  Matthew Carpenter, Ph.D.
      E-Cigarettes:  Clearing the Smoke
Apr 18:  Alan Diehl, Ph.D.
      Melanoma: Bull's-eye on a killer
May 23:  Michael G. Schmidt, Ph.D.
      Our Newest Organ?
Jun 20:  Mark Hamann, Ph.D.
      Secret Underwater Medicinal Gardens
Jul 18:   The Immunology Dream team: Zihai Li, M.D., Ph.D., 
        Jeff Hammerbacher A.B., Chrystal Paulos, Ph.D.,
        Mark Rubinstein, Ph.D., and John Wrangle, M.D.
        Unleashing the Power of Immunotherapy
Aug 23:  Raymond DuBois, M.D., Ph.D.
      Cancer Prevention:  A lot of common sense along with a little aspirin
Sept 26:    Lynn Schnapp, M.D.
       Take my breath away–What happens when the lung gets injured