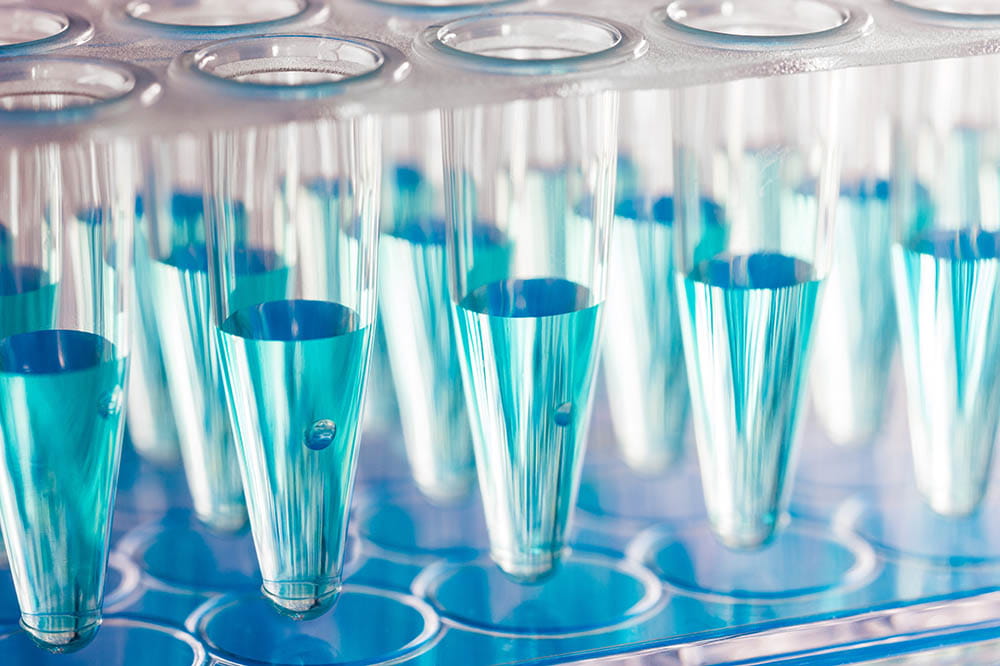 Hollings Cancer Center awarded funding to five scientists as part of the center's fellowship program that is designed to train and support the next generation of researchers making important advances in the field at the Medical University of South Carolina.

Mike Ostrowski, Ph.D., who serves as the scientific co-director of the fellowship program, along with David Long, Ph.D., and Kristin Wallace, Ph.D., feels it is important to educate the next generation of exceptional cancer scientists who are focused on research relevant to the state's population.

"Our vision is that this program will emphasize to the community Hollings Cancer Center's commitment to the fight against cancer in South Carolina and also be a beacon to attract continuously the best and brightest trainees to Hollings in the future," Ostrowski said.
Recognizing the impact collaboration has on cancer research, Clemson University helped promote the 2019 LOWVELO bike ride to encourage its students and faculty to participate in this fundraising event. Hollings Cancer Center and Clemson have embraced the advantages of coupling Clemson's expertise in computer science, engineering, mathematics and bioinformatics and agricultural sciences with Hollings Cancer Center's strengths in molecular biology, genetics, populations and clinical sciences to advance solutions not previously possible by the individual institutions. To nurture these collaborative efforts, the HCC fellowship program was opened to Clemson in the most recent call for applications.

Hollings encourages applicants from diverse fields of study in basic, translational, population or clinical sciences to apply. Fellowships are awarded to those with the greatest potential to become independent cancer researchers and compete for extramural grants.

Among other requirements specific to their particular fellowships, fellows are expected to publish original peer-reviewed research and show significant progress, documented in a progress report, at the end of the first year to qualify for a second year of funding.
Graduate Fellowship Program
The Graduate Fellowship Program focuses on developing highly promising graduates with the potential to become independent research scientists. Graduate students are responsible for much of the work performed in research labs around the MUSC campus. Funding helps the graduate fellows become more immersed in cancer research as they develop their own research projects.
Recipients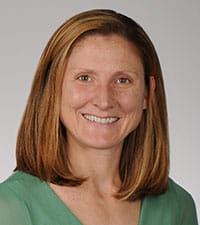 Stephanie Jones
Project: Genetic Variants in Smoking Cessation and Relapse: A Longitudinal Study
Mentor: Bethany Wolf, Ph.D.
"Genetics play a role in smoking cessation; this project aims to identify genetic variations associated with smoking cessation and the degree of relapse throughout adulthood. This research will improve understanding of the role of genetics in cessation failure and relapse throughout adulthood, which could guide the development of precision medicine cessation intervention approaches for cancer prevention and control."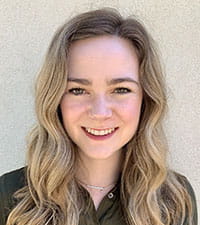 Julia Lefler
Project: The Role of Fibroblast Signal Transducer and Activator of Transcription 3 (STAT3) in Shaping the Pancreatic Ductal Adenocarcinoma (PDAC) Immune Microenvironment
Mentor: Michael Ostrowski, Ph.D.
"These studies highlight the importance of understanding how tumor cells communicate with their surrounding environment. With this strategy, we can find ways to block that communication to limit tumor growth. We hope to expand on our findings to ultimately discover new and improved strategies to treat PDAC."
Project: Novel Tandem Peptide Targeted Delivery of Small interfering RNA (siRNA) for RNA interference (RNAi) Therapeutics in Ovarian Cancer Treatment
Mentor: Angela Alexander-Bryant, Ph.D.
"This work is focused on the development of an original peptide delivery system with the ability to selectively target ovarian cancer cells, avoid deterioration by natural pathways present within the cell, and effectively deliver therapeutic cargo to reduce expression of a gene responsible for ovarian cancer cell growth, proliferation, and invasion."
Postdoctoral and Clinical Fellowship Program
The Postdoctoral and Clinical Fellowship Program focuses on recruiting and training innovative basic science and clinical/translational researchers who have the potential to apply for nationally funded grants. Postdoctoral researchers can usually work on their own independent research projects and have some experience presenting their work and have their results published in research journals.
Recipients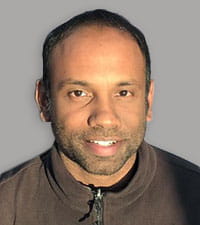 Vinodh Rajagopalan, Ph.D., D.V.M.
Project: Allosteric Inhibition of RAS Counteracts Neuroblastoma (NBL) Tumorigenesis
Mentor: John O'Bryan, Ph.D.
"Neuroblastomas (NBL) are one of the most common pediatric solid tumors. The tumor-promoting oncoprotein called RAS is implicated in the progression of this tumor. Our lab has identified a novel inhibitor for this protein that counteracts its function. Using this novel inhibitor, we are addressing the question of whether inhibition of RAS is a viable strategy for treating NBL tumors."
"We are using a variety of biochemical, molecular and cell biology approaches to answer this question. If our proposed studies are successful, our work may lead to new therapeutic strategies for treating this deadly pediatric cancer that is currently refractory to conventional therapies."
Shasha Yin, Ph.D.
Project: Characterizing the Roles and Regulators of Protein Arginine Methyltransferase 5 (PRMT5) in Breast Cancer
Mentor: Wenjian Gan, Ph.D.
"Mostly breast tumors display higher PRMT5 (a coding gene) expression and the expression levels of PRMT5 are associated with poor prognosis and survival in triple-negative breast cancer. PRMT5 is believed to function largely as an oncogene. However, the exact mechanisms by which PRMT5 promotes breast tumorigenesis are unclear. This project will dissect the mechanisms and regulations of PRMT5 in breast cancers and expect to make some groundwork for the utility of PRMT5 inhibitor in the clinic."
All awardees, with the exception of Samec who received the LOWVELO graduate fellowship, were funded by The Abney Foundation. Since 1996, The Abney Foundation has supported the educational mission of Hollings Cancer Center by providing scholarships to students, postdoctoral trainees, and faculty members conducting research in a variety of cancer-related fields. The purpose of the scholarship is to support basic cancer, translational or prevention and control research by deserving medical students, graduate students or post-doctoral fellows.
About the Author