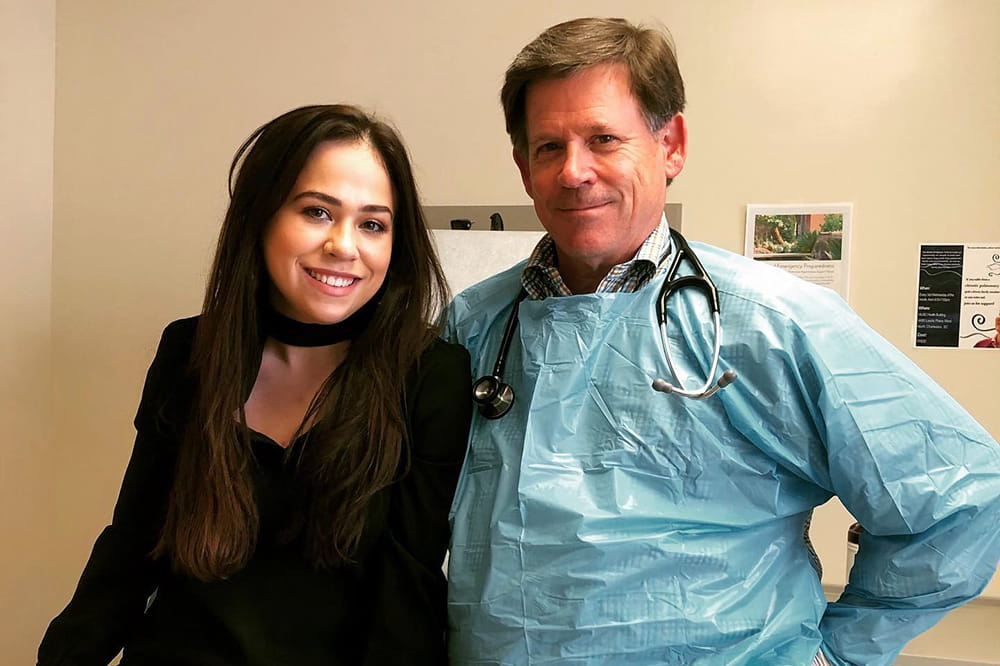 Savannah Fuller is thinking about the future.

That's not something the 22-year-old has much practice with, but new treatments for her cystic fibrosis mean that a whole new world is opening up for her.

"I'm excited to start venturing out," she said.

Patrick Flume, M.D., is excited for his patients, too. Flume is the director of the Adult Cystic Fibrosis Center at MUSC Health, the only adult program in the state.
When he began to practice in the early 1990s, he said, the life expectancy for people with cystic fibrosis was 23 years. It's now 47 years and projected to increase even more with new therapies. Essentially, Flume said, he's able to tell most patients to plan for a normal lifespan.

Flume will talk about cystic fibrosis during this year's MUSC Science Cafe series. He is scheduled to speak May 12 at the Holiday Inn Riverview Hotel restaurant.
Cystic fibrosis is a genetic disorder that makes it difficult to breathe because of mucus that builds up in the lungs. MUSC has participated in clinical studies for new treatments for cystic fibrosis for the past quarter century, and one of those trials paid off for patients, with the approval of a new drug, Trikafta, in October.

Trikafta is a combination of three drugs that target two issues. One helps protein channels in cells to stay open so chloride ions can move in and out – rather like propping a door open with a rock, Flume said. The other drugs help those proteins get to the cell surface in the first place. Flume likened building a protein to putting beads on a string, with each bead being an amino acid. If a bead is missing, the protein won't fold properly, and the cell rejects it as garbage. "Corrector" drugs help stabilize this folding process so the protein won't be labeled as junk and can get to the cell surface, where it provides a channel for chloride ions.

Fuller said the cystic fibrosis community closely watched the drug development process and was anxiously awaiting its approval. She remembers the exact date she took her first dose: Nov. 8, 2019.

"It's life changing," she said. "Absolutely transformative. I felt different within the first hour of the first dose."

She, like most patients, experienced a "purge" of old sputum at first. Flume said that stage typically lasts a week as the body expels built-up phlegm. Fuller said that being able to breathe deeply not only has a physical affect but a positive effect on her psyche as well.

"I couldn't believe it. I was like, 'Oh my gosh, I can just wake up and do stuff in the morning. It's great!'" she said.

She's started working for her aunt and is thinking about what type of career she'd like to pursue.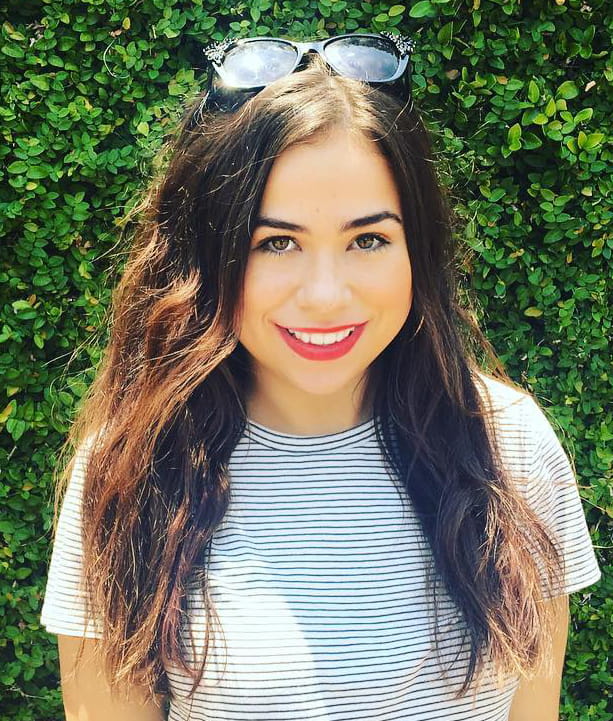 "One of the biggest changes is now I'm actually able to start planning for a career and things like that, because before it was touch and go. Some days I would feel good. Other days I wouldn't, so I didn't want to get tied up with something I couldn't commit to," she said.

Flume said the cystic fibrosis team anticipated great interest in the drug, so they carefully coordinated a plan to roll out coverage, beginning with the sickest patients first. The MUSC Health team includes nurse coordinators, a pharmacist, respiratory therapists, a dietitian, a social worker, a psychologist and a genetic counselor, he said, all of whom are essential to improving the quality of life for these patients.

Wendy Bullington, Pharm.D., is the pulmonary pharmacist on the team. She noted that although insurance companies are generally covering the cost of the $300,000-per-year drug, the copays can still be prohibitive for some patients. Luckily, she said, the pharmacy technicians at MUSC Health's specialty pharmacy are experts at locating assistance programs to help patients get their medications affordably.

When the team began planning for the Trikafta rollout, they also decided to offer cystic fibrosis patients the option of bundling all their medications into one monthly order that can be shipped overnight, including prescriptions that the specialty pharmacy wouldn't normally fill. That way, she said, patients wouldn't have to deal with multiple pharmacies. They would also be assured that everything is documented in their medical records and that the outpatient pharmacists are communicating with Bullington if there's an issue.

"We're hoping it will help with adherence because here it comes all together for you at the beginning of the month. You don't have to say 'Oh, I'll be fine without that for a couple days' and miss medicines that are vital to your everyday health," she said.

As the only adult program in the state, the Adult Cystic Fibrosis team treats patients from all corners of South Carolina as well as Georgia and North Carolina. Fuller lives in Savannah, Georgia. She was treated in Columbia as a child, primarily because her mother had family there, but when it came time to transition to an adult program, she moved to MUSC Health.

"My mom is huge into CF research, so she was like, 'I'm not going to have Dr. Flume this close and not go there!'" Fuller said.
"My mom is huge into CF research, so she was like,
'I'm not going to have Dr. Flume this close and not go there!'"

Savannah Fuller
Flume said that patients starting Trikafta are told to continue with their breathing treatments – which for Fuller can consume anywhere from 2 ½ to four hours each day – but that continuing trials will test whether it is safe for patients to forego those treatments.

Research into additional treatments must also continue, Flume added. Trikafta addresses a specific gene mutation that's found in about 90% of people with cystic fibrosis, but it's important not to forget the other 10% of patients, he explained.

The outcome is amazing, though, Fuller said. Her lung function increased from 40% to 60% in two months – the highest it's been in 10 years.

"Seeing those numbers again is something I didn't think would happen," she said.

It's an exciting time to work in cystic fibrosis, Flume said.

"It's a fun day when you see a person and her lung function has gone up. Then we can talk about things like travel and school and babies," he said.

Bullington agreed.

"It's been very uplifting as a team to see these patients come into clinic and their numbers be so much better," she said, noting the affect it's had on both their mental well-being and physical health. She met recently with one patient who, for the first time, came to clinic with her hair and makeup done. The patient said she hadn't felt so good in 10 years.

Flume still recalls the patients he's lost along the way, he said, and regrets that people are still dying too young. But it's been an incredible journey to get to this point. It's important to him to accompany the pediatric team to meet with parents of children who've been newly diagnosed. With the lifespan of a cystic fibrosis patient having increased by decades, and still on the rise, the message they deliver to parents today is far more positive than when Flume first started out.

"We go to meet new families to deliver one message, and that is 'No matter what you read, no matter what you hear, who you talk to, remember one thing.

"'And that is – I take care of adults.'"
Get the Latest MUSC News
Get more stories about what's happening at MUSC, delivered straight to your inbox.
Suggest a Story
Have an idea for MUSC Catalyst News? Contact our editorial team and let us know.
Happening on Facebook
Latest Tweets
Tweets by MUSCatalystNews
About the Author