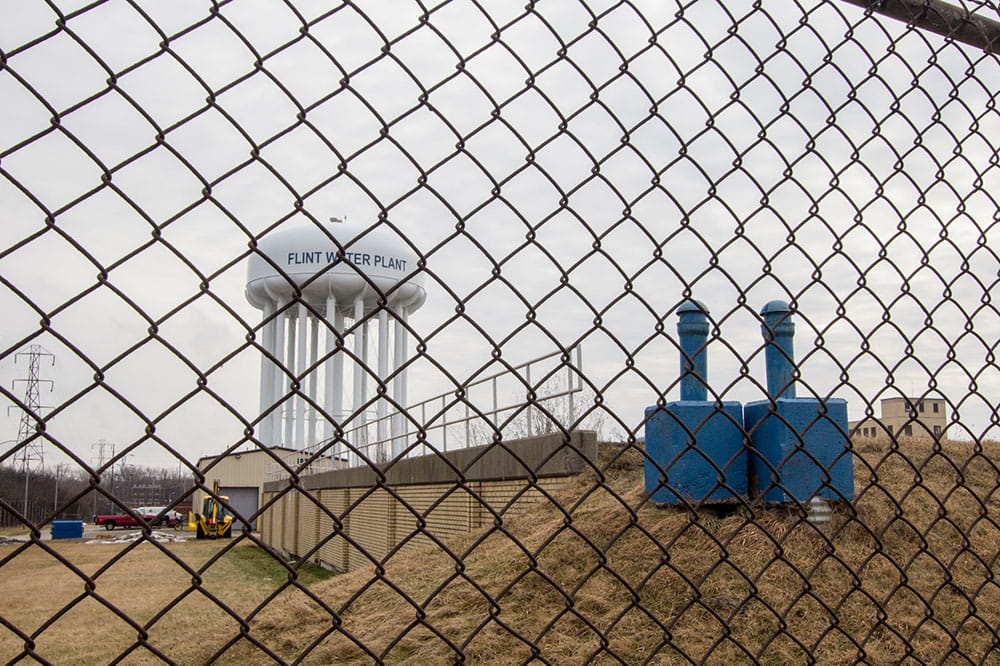 Yvonne Lewis was surprised when she got a call asking if she'd like to be part of a stakeholders' panel at the National Mass Violence Victimization Resource Center based at the Medical University of South Carolina.
"My initial thought was they're talking about mass shootings," she said.
Mass shootings are not her area of expertise. Tainted water is. Lewis lives in Flint, Michigan, where a water crisis has unfolded over the past five years. She co-directs a nonprofit research center there.
But in talking with leaders at the NMVVRC, Lewis came to realize that she does have something to offer the center — and it has something to offer her city. What's happening in Flint doesn't involve violence, but the water crisis does affect tens of thousands of people. It will continue to affect them for a lifetime. Like survivors of a mass shooting, the victims in Flint suffer from physical and mental health problems and are part of a criminal process, as they try to hold leaders accountable.
It may seem like a surprising case for the NMVVRC to take on, but it's actually part of a special category of incidents that the federal government has asked the center to tackle in addition to mass violence. The category involves large-scale incidents that have the potential to affect big groups of people. They may involve intentional criminal acts or criminal negligence and exposure to toxic substances — like the lead and other contaminants in Flint's water.
Other examples cited by center leaders include the 2018 Camp Fire in California, caused by a power and gas company's transmission lines; the 2012 fungal meningitis outbreak, linked to a New England pharmacy; and the 2010 Deepwater Horizon explosion and oil spill on a rig leased by BP.
These events aren't looked at in isolation but as part of the bigger picture of how society is affected by large-scale incidents, violent or not. So Lewis, representing Flint, is part of a panel at the NMVVRC. It includes people affected by the Sept. 11 attacks, Virginia Tech shootings, Deepwater Horizon explosion, Boston Marathon bombings, Pulse nightclub massacre and Las Vegas concert shootings. The group is coming up with suggestions to help others in the future who face similar crises.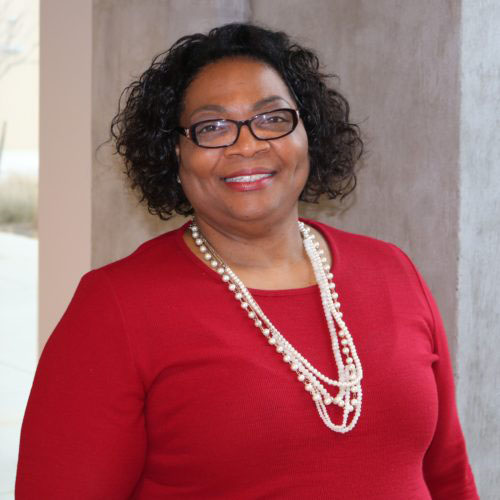 "I realized it makes sense," Lewis said. "A lot of things went awry in Flint. Until now, there wasn't a place for a conversation about things that might be educational for other communities that end up in a similar situation."
The stakeholders' panel, which has met twice so far, is among the latest developments for the NMVVRC as it begins its third year. Its leaders are expanding their scope as the center continues to grow in terms of resources, research and prominence.
The center, established in October 2017, is housed within the Department of Psychiatry and Behavioral Sciences at MUSC.It offers scientifically sound online links and documents for survivors, victim assistance professionals, doctors and nurses, community leaders and news reporters. The center's experts also work directly with communities preparing for the possibility of or already dealing with the aftermath of large-scale incidents.
Dean Kilpatrick, Ph.D., directs the NMVVRC. "We are a conglomerate of mental health professionals. We have people who are victims' assistance professionals, experts on medical issues and experts on policy issues."
MUSC faculty members run the center, working with the U.S. Justice Department's Office for Victims of Crime. Its academic partners include the Dart Center for Journalism and Trauma at Columbia University, the School of Public Health at Boston University and the National Child Traumatic Stress Network at the University of California-Los Angeles. It also works with national organizations, including the National Governors Association, the American Hospital Association and the National Fallen Firefighters Foundation.
Lewis, the Flint resident, likes the center's inclusivity. "I think being part of it can influence how the mass violence center addresses our issues. What tools are they going to use? How are they going to consider communities when they develop those tools? And then in the implementation of it — are they actually engaging with communities so that you do get the value of the experience?"
Kilpatrick said the center is engaging in communities, including Flint. The NMVVRC has hired a survey firm to do a large-scale assessment in the Michigan city.
Angela Moreland, Ph.D., directs the research and evaluation division of the NMVVRC. "We're asking multiple questions about demographics, how long they've lived in the area and what precautions they've taken to protect themselves from the water," she said.
Kilpatrick said the survey also asks about mental health and safety, along with the criminal justice process. "How much have you been in contact with people in the state and federal justice system? Have they told you what's going on with regard to the criminal case? Were you notified before the press conference where the state attorneys came in and said, 'We're dropping all the charges and reinvestigating the cases?'"
The plan is to make the results public and use them to help create a template that other communities dealing with similar problems can use. Michael Schmidt, Ph.D., serves as the co-director of the NMVVRC's environmental and health crimes division. "If we can figure out how to rapidly prototype a resource for victims, governments and advocates in one space where you have a focused effort, you can offer something to address their immediate needs."
While the center's federally mandated mission to explore large-scale incidents that don't involve mass violence as well as incidents that do is clear, one aspect of its potential impact is hazier, Kilpatrick said.
"On one side, some people think, 'Well boy, if you're harmed by something like the Flint water crisis, you're just as harmed as if somebody shot at you.' The other point of view is that this is unknown territory. We don't know how many people there are who might need services. If we start, it's a slippery slope. If we start making these people eligible for some of the regular crime victims' services, then there may not be enough services and funding."
In Flint, the schools are already facing funding challenges. Thousands of children who drank the contaminated water have been exposed to a neurotoxin that can affect developing brains and nervous systems, and demands for special education programs are soaring.
Lewis said she still can't trust the water where she lives because the infrastructure hasn't been repaired yet. "There are many things that people are concerned with beyond rashes and hair falling out and neurological damage because you're zero to six years old. There are myriad issues the community faces on a regular basis."
She plans to be part of the third stakeholders' panel in the new year, talking with other people who have been through very different experiences but have dealt with similar issues. "Some of the activities in an emergency or crisis situation with first responders are the same things we have seen in Flint."
Suggest a Story
Have an idea for MUSC Catalyst News? Contact our editorial team and let us know.
About the Author