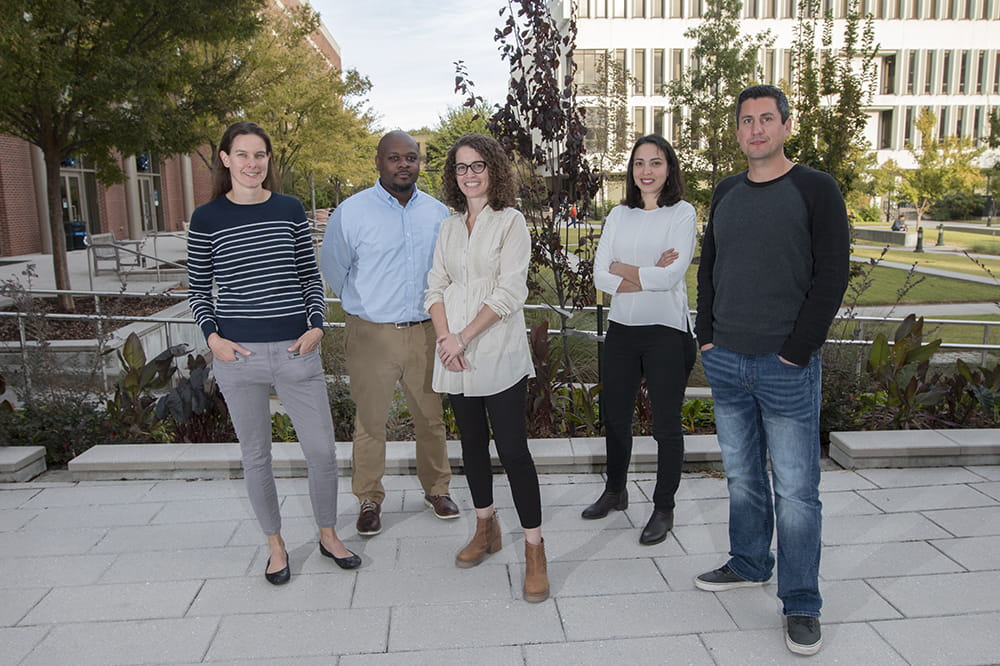 For the curious kid who loves science, the idea of spending one's days running experiments and discovering how things work sounds like heaven.

In the grown-up world, though, doing science involves a lot of paperwork – a lot of paperwork – and years of apprenticeship in other people's labs before becoming an independent researcher with a lab of one's own.

Five Medical University of South Carolina postdocs are on the cusp of this big step. They're all recipients of a National Institutes of Health K99 Pathway to Independence grant award, a grant intended to launch the careers of postdoctoral scholars – scientists who have earned their doctorates and are continuing their training in mentors' labs. The grant funds two years of mentored research on the postdoc's hypothesis and then – assuming all the paperwork lines up – three continuing years as a faculty member. The five grants represent the greatest number of K99s that MUSC has received at once. Since 2006, there have been 18 K99 scholars at MUSC.

Four of the latest recipients are from the Department of Neuroscience. Christopher Cowan, Ph.D., chairman of the department, said its faculty has long focused on working together to foster the careers of trainees. That group commitment is noticed by grant reviewers.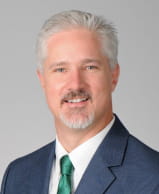 It can be all too easy for a postdoc to fall through the cracks, Cowan noted. "In graduate school, you have a program and committee guiding and supporting you. As a postdoc, you're expected to function more independently and without a strong safety net."

But that's not the case in the Department of Neuroscience, he said. Not only does each trainee have a mentor, but department faculty members frequently sign on as co-mentors to provide additional support to the trainees. For more junior faculty who don't yet have long training and mentoring resumes, the assistance of senior faculty can make the difference in launching trainees' careers. The department also has two NIH institutional training grants, which are geared toward preparing people for careers that will have a significant impact on the nation's health research.

In particular, trainees are coached on career development, including grant writing and communication skills.

"I coach my postdocs that they must develop into creative and productive scientists and publish their work to get a future job. But what helps you stand out from the crowd is the ability to communicate effectively, both orally and in the written form," Cowan said.

"Everything we do in terms of getting funding requires us to articulate the excitement of the research project," he continued. "It needs to be simply laid out – what you're planning to do, the importance of the topic and the ultimate impact on human health. This is a skill set that takes years and years to develop, and we encourage our predocs and our postdoctoral trainees to get engaged in that process right away."

Three years ago, Cowan started a "works-in-progress" seminar series.

"All of our postdocs are required once a year to present to the department their ongoing research findings and project goals," Cowan said. "They also have the opportunity to present grant aims and grant ideas to the group, and they'll get great feedback. People will say, 'Eh, aim three is not going to work,' or 'You're going to have to get more preliminary data,' or 'That hypothesis is too speculative.' So it's a great peer and faculty mentoring opportunity for them."

The department takes pride in the success of its trainees. In the past two years, three postdocs have transitioned to faculty positions. In addition, a doctoral student last year, Jasper Heinsbroek, became the first MUSC student to receive a rare NIH grant that enabled him to skip the postdoc years and move directly into a faculty position. "He had really stiff competition, so we were all very proud of Jasper," Cowan said.

The current K99 scholars and their research projects:
Ana Clara Bobadilla Asensio, Ph.D.
Ana Clara Bobadilla Asensio was inspired to pursue a scientific career by her mother, a physicist and chemist. As a child, she would sit in on her mother's lab dinners – raucous affairs with people of different origins and places debating science that the young girl couldn't follow at all as they drew on napkins and shared ideas.

"It was so much creativity and diversity. I remember telling myself, 'One day I would like to work in a place like this,'" she said.

Bobadilla Asensio was born in Argentina, raised in Spain and educated in France. After finishing high school, French students pursuing an elite academic education must choose a particular track. Bobadilla Asensio was torn between literature and science, but ultimately chose the latter.

In graduate school in Paris, she studied how the brain changes after repeated drug exposure. Bobadilla Asensio was fascinated by how drugs affect the brain.

"How can this tiny, tiny molecule cause this?" she wondered. "So many wasted lives, giving away families and jobs and the pleasures of life just for this tiny, tiny molecule."

While still a graduate student, she attended a Society for Neuroscience conference, a massive gathering of tens of thousands of neuroscientists from around the world. There, she met Peter Kalivas, Ph.D., a professor in the MUSC College of Medicine who studies drug addiction. They talked about her joining his lab as a postdoc.

By November 2014, she was on a plane headed toward MUSC, a place she'd never visited, based solely on that conference meeting with Kalivas. She'd landed a grant from France's Fondation Fyssen to fund her postdoc study abroad.

"I was a bit scared in the plane. I was like, 'I don't know if this is a good idea.' But it was already too late," she recalls now.

It was a good move, though. In the Kalivas lab, she studied relapse. When she proposed her K99 grant, she decided to study whether the brain reacts to drug rewards differently than it reacts to natural rewards. She's comparing the effects of cocaine and sucrose, or sugar, on neuronal ensembles, which are small groups of neurons that are activated at the same time for a specific behavior.

So far it appears there is little overlap between the drug-responding ensembles and the sucrose-responding ensembles. But it appears that the more they overlap, the less the model differentiates between the two rewards.

Bobadilla Asensio received her grant in April. When she first came here from France, her ultimate goal was to return to Europe to establish her career. But just as science often takes the questioner someplace unexpected, so too does life. Bobadilla got married this spring – also in April – and now plans to continue her career in the U.S.
Reginald Cannady, Ph.D.
Reginald Cannady started his college career as a computer science major. One programming class later, he switched to biology.

It just happened that Fayetteville State University was starting a new program to introduce students to biomedical research. Cannady became part of the first group of students to go through the program, which involved lab training and coursework on top of the traditional biology requirements. He found he liked the work.

"I've always enjoyed learning how the body works, and I've been particularly interested in the brain, since it's the main control hub," he said. "That's where my passion lies – studying the brain."

After college he worked in a lab doing nicotine research, then moved on to study the reward properties of alcohol in grad school. Now, having started his alcohol research by looking at what happens when people begin drinking, he's looking at the long-term effects of heavy drinking and alcohol dependence.
"I've always enjoyed learning how the body works, and I've been particularly interested in the brain, since it's the main control hub. That's where my passion lies – studying the brain."

Reginald Cannady, Ph.D.
His K99 grant, which he received in September 2018, focuses on KV3 potassium channels in the brain and how they might be changed with chronic alcohol use. These channels are important for the rapid firing of neurons and high-frequency firing of interneurons.

"What I think is that with chronic alcohol use, these interneurons might be disrupted, and that we can target KV3 channels that are expressed in these interneurons to reduce drinking," he said.

His research proposal states that chronic alcohol use disrupts the expression of a gene that encodes these KV3 potassium channels and suggests that these KV3 channels could be targeted to reverse dysfunction and reduce drinking.

Cannady and his mentor, associate professor Patrick Mulholland, Ph.D., work under the umbrella of the Charleston Alcohol Research Center, led by professor Howard Becker, Ph.D. Cannady said the faculty at MUSC has made it a great place at which to conduct research.

"As a trainee, there's tremendous amounts of support from top-down neuroscience faculty, Peter Kalivas, as well as Chris Cowan, and Howard, for sure, as head of the ARC. Just having them around and being able to pick their brains and learn from them, that's a tremendous amount of support," he said. And he added, "Patrick's been incredible and an outstanding mentor."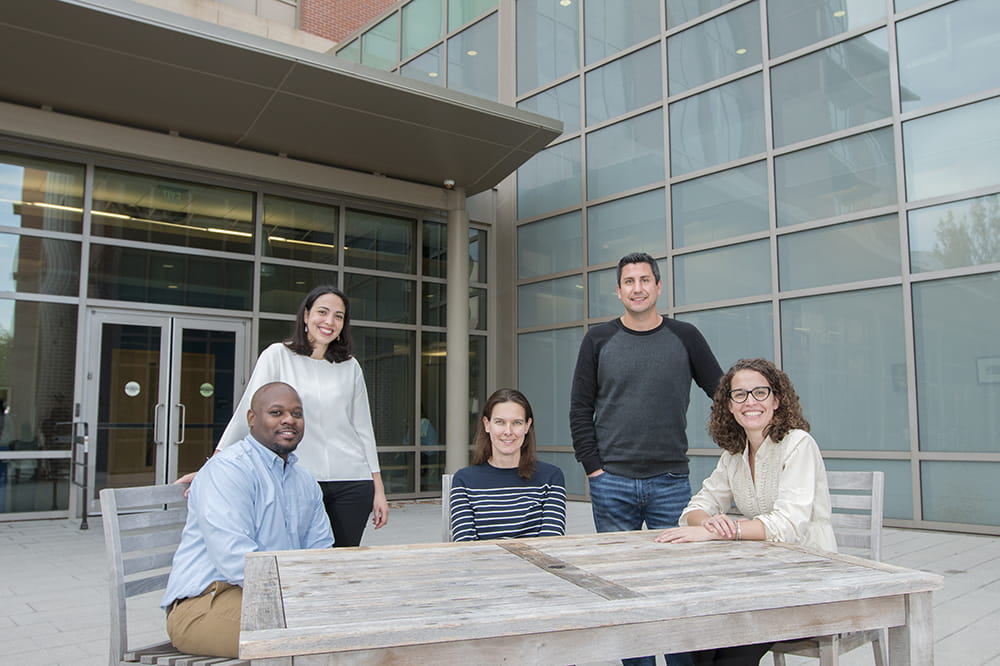 Constanza Garcia Keller, Ph.D.
Anyone who's tried to break a bad habit knows how ingrained they can be, not to mention how an ostensibly conquered urge to smoke or drink or overeat can come rushing back in times of stress. But we don't necessarily know what's happening in the brain to cause this stress-behavior connection.

Constanza Garcia Keller is working to uncover the neurobiology that explains how a "cue" causes drug use relapse. In her research, the cue is a scent that is paired with an initial stressful situation, but it could be anything – a noise or smell or a certain street corner.

Perhaps as many as half of people with post-traumatic stress disorder also suffer from a substance use disorder. Garcia Keller's research looks at how stress disorders permanently change the brain, and from there, how these changes increase the likelihood of drug use and relapse. Understanding how the brain is changed can help researchers figure out what to target when developing medication to treat PTSD and drug use.

Garcia Keller began her studies at the Universidad Nacional de Cordoba in Argentina. She's proud of her alma mater, which is one of the 10 oldest universities in the Americas and was founded 23 years before the U.S.'s first college, Harvard University. She earned both her bachelor's degree and doctorate there, studying biochemistry and chemical science. Her mentor knew Kalivas, and it was through that connection that she was able to land a three-month exchange fellowship at MUSC during her last year of graduate study.

"That was eye-opening in so many ways," she says now. "I think those were the best three months of my life – meeting all these great people, being in this city, in this awesome science environment."

She returned to Argentina to complete her doctorate, which was honored as the best Argentinian thesis of 2014, but before she left, Kalivas asked if she'd like to return as a postdoc. She took him up on the offer and arrived in Charleston in August 2014.

"There is a really good community here," she said. She appreciates that Kalivas gathers people from different backgrounds to instill a creative and diverse environment. And she's grateful for people throughout the department who provided feedback as she set about writing her grant. Even though everyone is "super busy," they made time to read over her work, she said.

Garcia Keller's K99 began just a few months ago, in July. She'll be looking for a faculty position in the U.S. to continue her work, but she thinks that eventually she would like to return to Argentina and give back to the country that nurtured her academic career.
Erin Talbert, Ph.D.
Erin Talbert won't be a postdoc much longer. She's heading to the University of Iowa to start her own lab as an assistant professor.

"It's something you train a really, really long time for, so I'm really excited about the opportunity," she said.

Talbert came to Charleston in 2018 when her mentor, Denis Guttridge, Ph.D., was recruited as director of the Charles P. Darby Children's Research Institute and associate director of translational sciences for Hollings Cancer Center. His entire lab moved from Ohio, and Talbert says it was great preparation for setting up her own lab.

"Moving a lab is hard, but it's also given me a lot of confidence going into my own lab because I've just done all these things. There's all these things you have to do. You have to start new animal protocols, new human subject protocols, new safety protocols, and I've just done all these things," she said.

In Iowa, Talbert will continue to study cachexia, or cancer-induced muscle wasting.

"I really love how skeletal muscle is involved in human health and activity, so I've always been interested in why diseases and other conditions make muscle waste," she said.
"I really love how skeletal muscle is involved in human health and activity, so I've always been interested in why diseases and other conditions make muscle waste."

Erin Talbert, Ph.D.
Some people with cancer, particularly terminal cancer or cancer that isn't controlled, become gaunt and skeletal as they lose muscle. Researchers know that certain types of cancer, like pancreatic, are more associated with cachexia, and people with advanced cancers are more likely to develop cachexia. They just don't know why.

They do know that cachexia is usually associated with disease progression. "We think that that's good evidence it's something coming from the tumor that's causing the wasting," Talbert said.

Cachexia is both a quality of life issue and a medical issue because patients with cachexia don't recover as well from surgery, don't tolerate chemotherapy as well and are less likely to survive the cancer, Talbert said.

In daily life, the muscle wasting makes it hard to complete regular activities.

"Patients with cancer cachexia have low quality of life because they're weak and don't feel like getting up and doing anything," Talbert said. "The only thing that patients who have cachexia can be told to do is exercise, which is not a great intervention for someone who has advanced cancer and already doesn't feel very well. But at the moment that's all we've got."

The hope is that understanding why cachexia happens can help researchers figure out how to stop or even reverse it.
Peter Vento, Ph.D.
Since his undergrad days spent studying the learning habits and memory patterns of snakes, Peter Vento has been interested in understanding how and why learning happens.

"I've always been interested in motivation – what makes people do the things they do," he said.

But today, he's moved on from studying positive learning, like snakes mapping out the best route home, to learning from negative situations.

"I'm generally interested in how individuals learn from negative experiences. Basically, what brain mechanisms allow us to learn from suboptimal choices," he said.

His research relates to addictive and compulsive disorders, like gambling, drug use or binge eating, in which people continually make bad choices. He's interested in looking at how to make brain circuits more or less sensitive to the "cost" of a choice.

"Most people don't drink excessively on a Monday because they have work on Tuesday, despite how much they like drinking," he said. 
"In neuroscience in general, traditional pharmacotherapy is reaching its limits. So new circuit-based approaches may be the next frontier in developing more targeted treatments."

Peter Vento, Ph.D.
Some people, however, do drink excessively on Mondays. Vento targets regions of the brain involved in learning and motivation to identify the pathways that lead to compulsive behavior. So far, some circuits involved in drug seeking have been identified, but researchers don't know yet whether the pathways are the same for other types of compulsive disorders. In the future, he'd like to expand the models he currently uses to test whether the drug seeking pathways are the same as the ones that are malfunctioning in other addictions.

By understanding which circuits are malfunctioning, treatments can be targeted toward those brain regions.

"In neuroscience in general, traditional pharmacotherapy is reaching its limits," he said. "So new circuit-based approaches may be the next frontier in developing more targeted treatments. Not every person who is depressed gets depressed for the same reason or has the same underlying mechanisms. By identifying brain circuits that contribute to this kind of maladaptive learning, we could potentially use emerging techniques like transcranial magnetic stimulation or deep brain stimulation to selectively modify neurocircuits in the brain and retrain the way the brain is wired."

In graduate school, Vento studied obesity and the basic drives of eating and drinking. Coming to MUSC, he wanted to study more complex issues. Drug addiction is a serious problem in the U.S., but Vento looks at addiction as a model that spans multiple psychological diseases. He joined the lab of associate professor Tom Jhou, Ph.D., who had recently identified a region of the brain involved in aversion learning.

It's not every day you get to work on a previously unknown brain region, and Vento was excited to get in on the ground floor of new research and see how this brain region might relate to compulsivity.

But he's been at MUSC since 2013 and said it's about time to leave the nest. His K99 grant should propel him to his goal, a faculty position at another top research university.

Cowan praised this group of scientists for all they have achieved so far.

"They're all outstanding and they've all published solid papers," he said. "We expect great things from these folks, and we're proud to be the launching point for their future successes."
Happening on Facebook
Latest Tweets
Tweets by MUSCatalystNews
About the Author