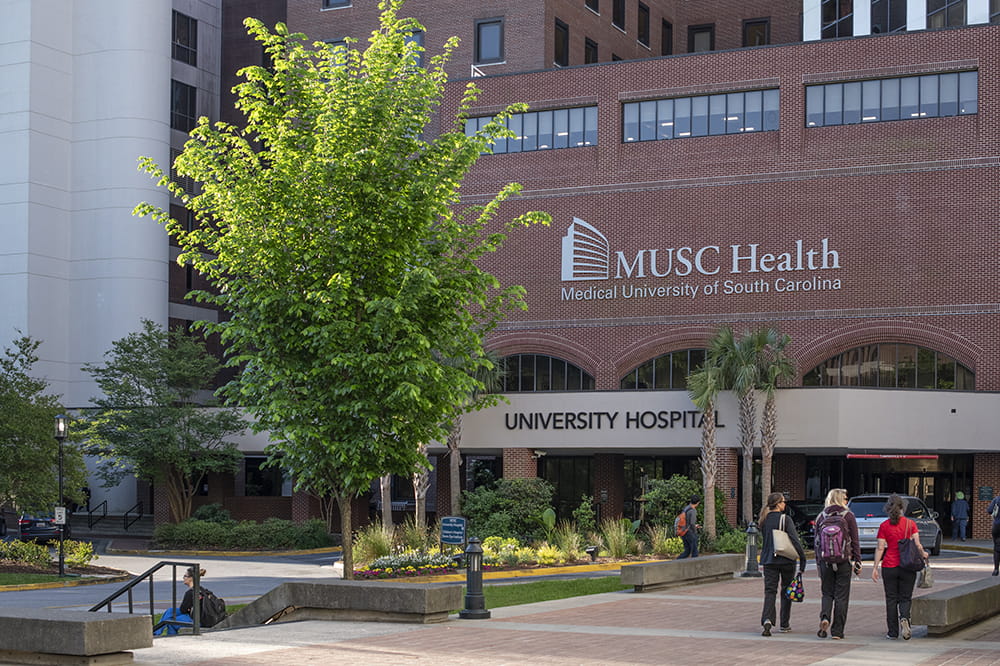 MUSC Health signed off on the acquisition of four regional hospitals on March 1, 2019. While that day was a milestone in MUSC's 195-year history, it was just the beginning of a plan to integrate the regional hospitals into ongoing education and research endeavors at its downtown Charleston campus. 
"I was very excited to learn about the acquisition of these four hospitals because from the academic side, in the areas of both research and education, we see great potential for this integration," said Lisa Saladin, PT, Ph.D., executive vice president for academic affairs and provost for MUSC.

Saladin and Kathleen Brady, M.D., Ph.D., vice president for research, are heading up an academic integration committee that has been working with the hospitals to determine how to move forward.

Saladin's interest is in developing more clinical rotations for MUSC students here in South Carolina. Rotations allow students to apply the knowledge they've learned in the classroom to real-life health care situations, work directly with experienced care providers and gain hands-on experience with patients. They're a required element of education, but a shortage of spots in South Carolina means many students end up doing rotations out of state.

Because students are more likely to take jobs where they've studied or trained, ensuring there are more rotation slots for MUSC students in South Carolina is a means of increasing the number of health professionals in the state. This includes not just future doctors but also future physical and occupational therapists, nurse practitioners, pharmacists, physician assistants and other health care providers.

"If they like their rotation and the clinic likes them, there's a higher likelihood they'll be offered and accept a job there and stay in South Carolina," Saladin said.

Medical students will be able to design community-based elective rotations at these new hospitals in their final year of study. After its next accreditation cycle, the College of Medicine plans to explore opportunities to place medical students on core clinical clerkships in various clinical services, said Donna Kern, M.D., senior associate dean for medical education. Saladin said MUSC is also investigating what it would take to establish new medical residencies at the four hospitals.

Saladin noted that housing can be a challenge for students doing short-term rotations. For that reason, students often choose rotations near where they have family or friends. But the South Carolina Area Health Education Consortium does have some student housing, she said. AHEC focuses on improving health care access in rural and underserved areas, including increasing the health care workforce in rural areas. AHEC has expressed a willingness to expand its student housing options if MUSC can commit to sending students to the four hospitals on a regular basis, she said.

Saladin said the committee is working carefully to consider how best to organize and coordinate the placement of students at the regional hospitals. "This is a planning year. We hope that by spring next year, we'll be set up to start placing more students there," she said.

At the same time, the university has educational opportunities to offer those working at the regional hospitals. Nurses can pursue the online R.N. to BSN, or Bachelor of Science in Nursing. Other employees from the regional facilities may be interested in taking MUSC's online Master of Health Administration, Master of Science in Health Informatics or Doctor of Health Administration degree.

"They may have individuals who now will have access to our online programs for career development within their organizations," Saladin said.

The health professionals at the regional sites will also have online or remote access to Apple Tree Society programs to enhance teaching skills and professional development.

"So we're looking at it not just as 'We want to place students.' It's 'What can we do to help you, and how do we integrate in many different ways, not just placing one or two students?'" Saladin said.

There's also discussion of how the regional hospitals can participate in research. Brady and Saladin said the hospitals' leaders have expressed interest in participating in clinical trials for smoking cessation programs and cancer. MUSC will be applying for a grant to expand its Emergency Department-based opioid treatment program to the emergency departments in the four hospitals.
Suggest a Story
Have an idea for MUSC Catalyst News? Contact our editorial team and let us know.