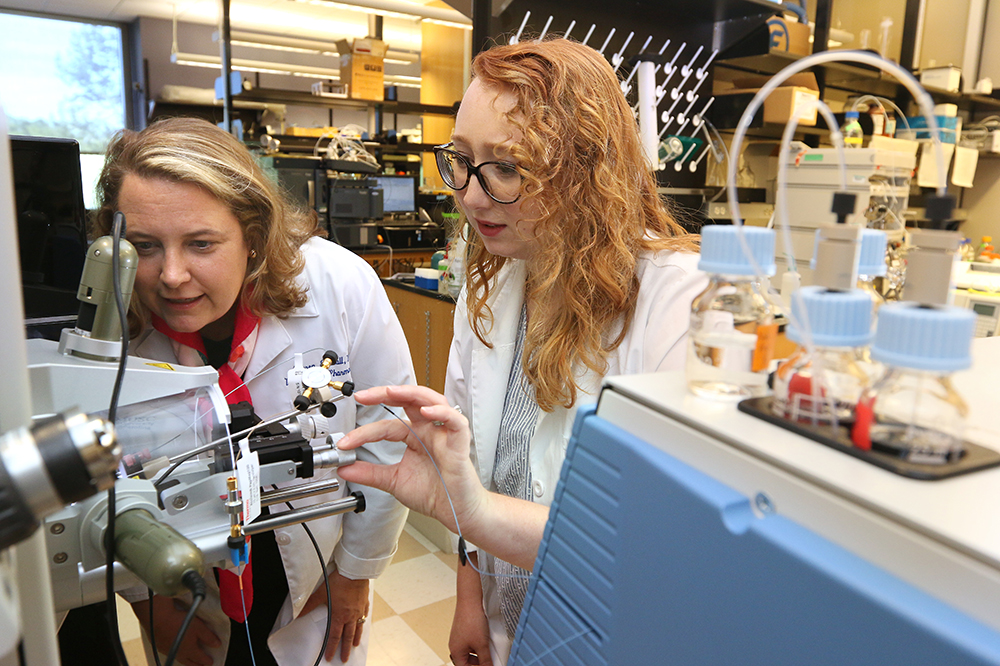 A new state-of-the-art mass spectrometer promises to improve the detection and characterization of proteins for investigators at MUSC as well as other research universities in South Carolina.

Lauren Ball, Ph.D., associate professor in the College of Medicine and director of the MUSC Mass Spectrometry Facility, wrote the grant that funded the $990,000 Orbitrap Fusion Lumos Tribrid Mass Spectrometer.
To learn more about the instrumentation and the proteomic capabilities offered by the MUSC Mass Spectrometry Facility, please attend the seminar "New Proteomic Capabilities Available with the Orbitrap Fusion Lumos ETD/UVPD Mass Spectrometer" at 10 a.m. May 6 in the Hollings Cancer Center Auditorium.
The instrument is a two-generation leap from the facility's current mass spectrometer, which Ball obtained in 2012. With a four-month waiting list, adding a second instrument will help alleviate the backlog and offer new capabilities. The National Institutes of Health grants that paid for both instruments requires more than a pent-up demand to use the latest technology. "You have to show the technology itself will actually improve the results investigators will get," said Ball, who said the new equipment will do just that.

"As the technology advances, we can see things we couldn't even detect before," Ball said. "We can discover and measure changes that occur to proteins in the body during the onset or progression of disease and in response to therapy."

The mass spectrometer works by breaking proteins apart and measuring the mass of the fragments. Working backward from that information, researchers can figure out what proteins are present in a sample and if the proteins have been modified in any way. Modifications added to proteins enable them to perform specific tasks or earmark them to be degraded. Abnormal or excessive protein modifications are known to occur with diabetes, cancer, and neurodegenerative disease. Detecting these modifications can provide new avenues for the development of therapy or reveal biomarkers that can be used to detect, diagnose, or treat disease.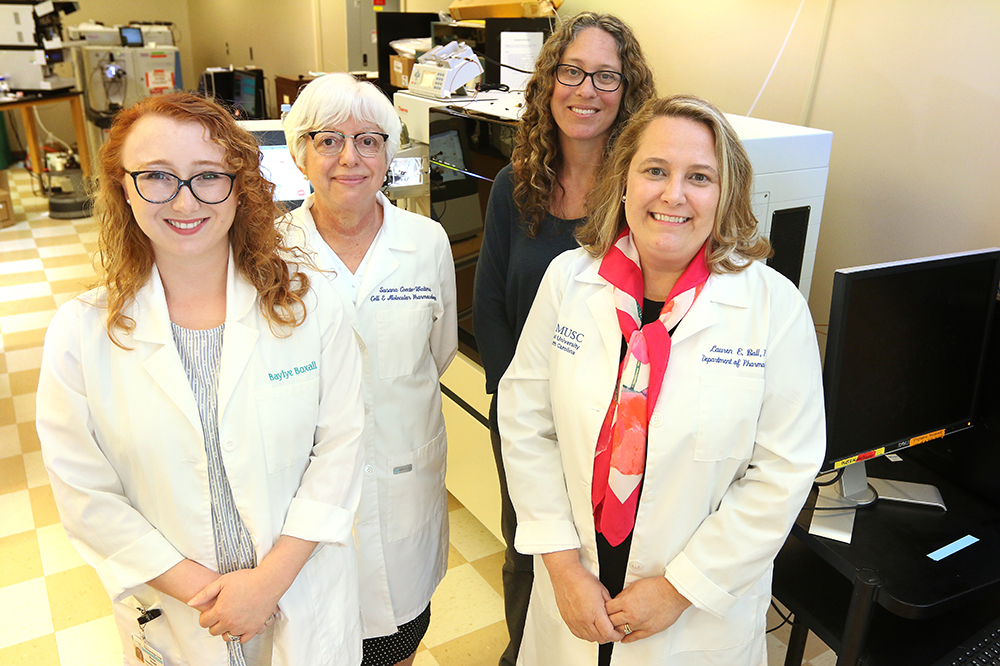 Investigators from the Colleges of Medicine, Dental Medicine and Pharmacy use the Mass Spectrometry Facility, which is part of the MUSC Proteomics Center (proteomics is the study of a complete set of proteins). The Facility is supported by the University and receives NIH funding specifically to support researchers in the Center of Biomedical Research Excellence (COBRE) in Oxidants, Redox Balance and Stress Signaling. These investigators are interested in how oxidative stress causes changes in protein structure to impact cancer therapy, cardiovascular disease, neurodegeneration, and addiction.
Ball said her team is currently working on about a dozen major projects as well as multiple smaller requests for assistance. These include experiments aimed at understanding how specific drugs or compounds are working to increase bone formation, decrease injury to the heart following a heart attack and stop the growth of cancer cells.
Suggest a Story
Have an idea for MUSC Catalyst News? Contact our editorial team and let us know.