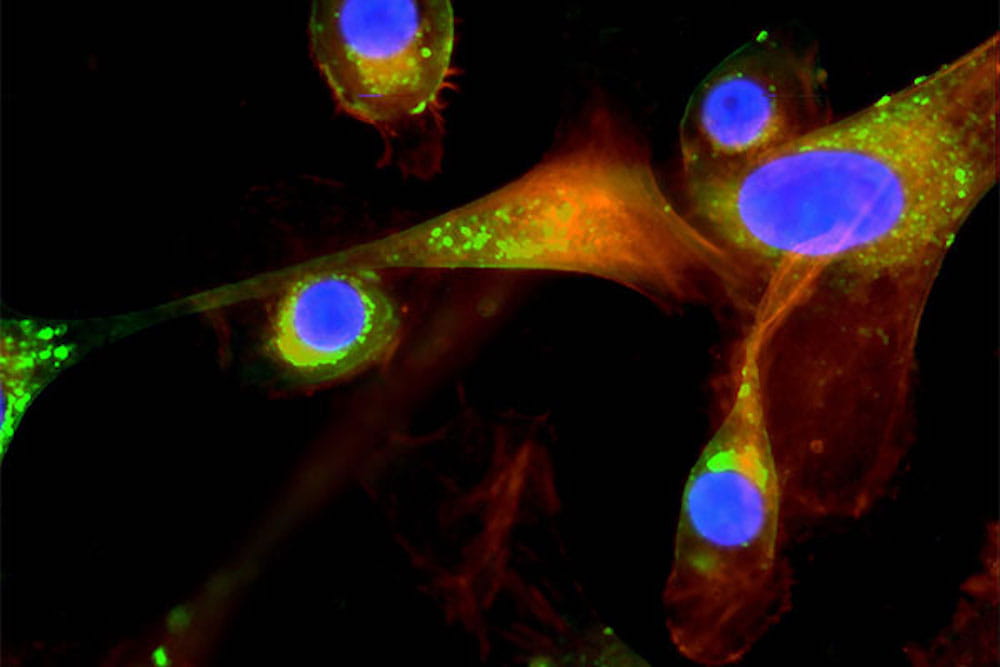 Ӧzlem Yilmaz, D.D.S., Ph.D., director of MUSC's Center for Oral Health Clinical and Translational Research Core, joined the Medical University in January. As the College of Dental Medicine's newest faculty member, she believes MUSC represents a unique opportunity for clinician scientists like herself.
"I believe MUSC has the right attitude and the right people," she said. "The campus is beautiful, and having drug discovery, basic science, clinical science and the Hollings Cancer Center all within walking distance is a great benefit."
Yilmaz believes having so many experts from dozens of diverse fields all working in close proximity to one another is a boon for innovation and collaboration. "We have all the necessary elements and advanced technologies for cutting-edge science," she said. "I don't see MUSC as missing anything."
Another reason she chose to bring her talent and R01 grant funding to MUSC was the James B. Edwards College of Dental Medicine. "Not many health science centers have dental schools," she explained. "But, we are becoming more and more aware that oral health is fundamental to overall health."
As head of the Center for Oral Health's Clinical and Translational Research Core, she is highlighting the importance of oral health by working to build multidisciplinary research teams to tackle chronic conditions, like orodigestive cancers, rheumatoid arthritis, diabetes, kidney and heart disease, holistically. Her research on oral microbes increasingly points to the large role oral heath plays in these and other chronic inflammatory diseases.
After receiving her doctor of dental surgery degree from the Istanbul University School of Dentistry in Turkey, Yilmaz practiced dentistry for five years in her native country, following in her father's footsteps. "My father was a dentist," she said. "As a kid I was always hanging out in his practice."
She hopes her daughter, Lily Grace, 4, will, likewise, think about following in her footsteps.
While in dental school, Yilmaz's best friend introduced her to her cousin, an American computer engineer turned intellectual property attorney, Carl Turk. The two developed a relationship, writing letters "the old fashioned way," and later emailing. "Carl was a prolific letter writer," she said. "He wrote me hundreds of letters, and I still have them to this day."
As their relationship developed, Turk introduced Yilmaz to a nascent technology called the Internet as a way to better keep in touch. After dental school, the two married, and Yilmaz moved to the United States to pursue her Ph.D. at the University of Washington in Seattle.
"I was always a curious kid," she said. "And, while I loved dentistry, I felt I was missing a deeper understanding of oral diseases. I wanted to know more. I wanted to challenge myself."
While a Ph.D. student, Yilmaz received a K08 Mentored Clinical Scientist Research Career Development Award from the National Institutes of Health. This grant, she said, helped to offset some of the financial burden that she and many scientists face in their careers. "Scientists don't make as much money as practicing dentists," she said. "Many dental students have tremendous debt, and, unfortunately, because of the current economic climate, many are reluctant to choose the dental-scientist pathway. But, there are mechanisms that support dentists who want to grow into scientists."
The K08 is one of those mechanisms, but Yilmaz wishes there were more. She fears that future science may suffer without more clinically trained professionals going into research. "Scientists make for better clinicians and clinicians make for better scientists and teachers," she said. "You need both sides."
As a post-doctoral trainee, Yilmaz applied for her first R01 grant from the NIH. When she received word that it would be funded, something quite extraordinary for a post-doc, she was overjoyed and immediately began planning for the future. "At that point, I started looking for potential places to take this R01 and grow into an independent researcher with my own lab."
Yilmaz chose the University of Florida, where she pioneered some of the first molecular studies of oral pathogens in the country. Her research has helped uncover how bacteria and other microorganisms that live in the human mouth affect health and well-being throughout the body. After a decade at the University of Florida, she is excited to continue this work at MUSC.
The feeling is mutual, said Keith Kirkwood, D.D.S., Ph.D., associate dean for research, chairman of the Department of Oral Health Sciences and director of the Center for Oral Health Research. "Ӧzlem is an outstanding dentist-scientist whose international reputation in the area of host-pathogen interactions is well respected. She has already made significant contributions to the research culture of our college."
One of those contributions is in her approach to teaching. While balancing teaching and research can be a challenge, Yilmaz thinks it's important to take teaching seriously. "Research without teaching is a dead end," she said. "We have to train the future generation of scientists and clinicians."
Yilmaz said she enjoys teaching and often finds that she learns as much from her students as they do from her. "When I'm teaching, questions coming from students sometimes really make me think and help me formulate better research questions for my own work."
Grateful to MUSC for allowing her to pursue that work in an innovative and welcoming environment, she hopes that both she and the Medical University will continue to meet new challenges and continue to grow. "There are a great many opportunities at MUSC," she said. "We have the ability to accomplish so much together."
About the Author