Clinical Research Ethics Program
The central aim of the Clinical Research Ethics Program (CREP) is to enhance clinical and translational research by integrating and expanding existing activities throughout SCTR and creating new programs to improve clinical research ethics. The Institute of Human Values in Health Care (hereinafter "the Institute") is the key agent for integrating and expanding existing biomedical and research ethics activities and for creating new programs in SCTR. The Institute collates existing ethics activities into a unified program with a portfolio of services and activities balancing theoretical research needs with empirical investigations.
The Clinical and Translational Research Ethics Consultation Service (CTRECS) provides consulting services for research ethics. CTRECS is a new function of the MUHA Ethics Committee and has provided several consultations to groups within SCTR and MUSC, as well as, to other groups and individuals outside the institution.
Certificate of Competence in Research Ethics
This program is designed to provide health professionals who are interested in clinical research ethics with sufficient background to warrant special recognition in the form of a certificate. It comprises two components: a one-semester, one-credit course in research ethics, MCR 750, Ethical Issues in Clinical Research and Epidemiology; and a two-semester one-credit course interprofessional course, IP 738, Clinical Research Ethics Seminar Series. Drawing on a variety of instructional methods, these courses will give the participant a broad and deep background in research ethics. It is required for those who wish to serve as a consultant on the MUSC Research Ethics Consultation Service.
Contact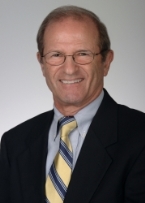 Robert Sade, M.D.
Program Director
843-792-5278
sader@musc.edu