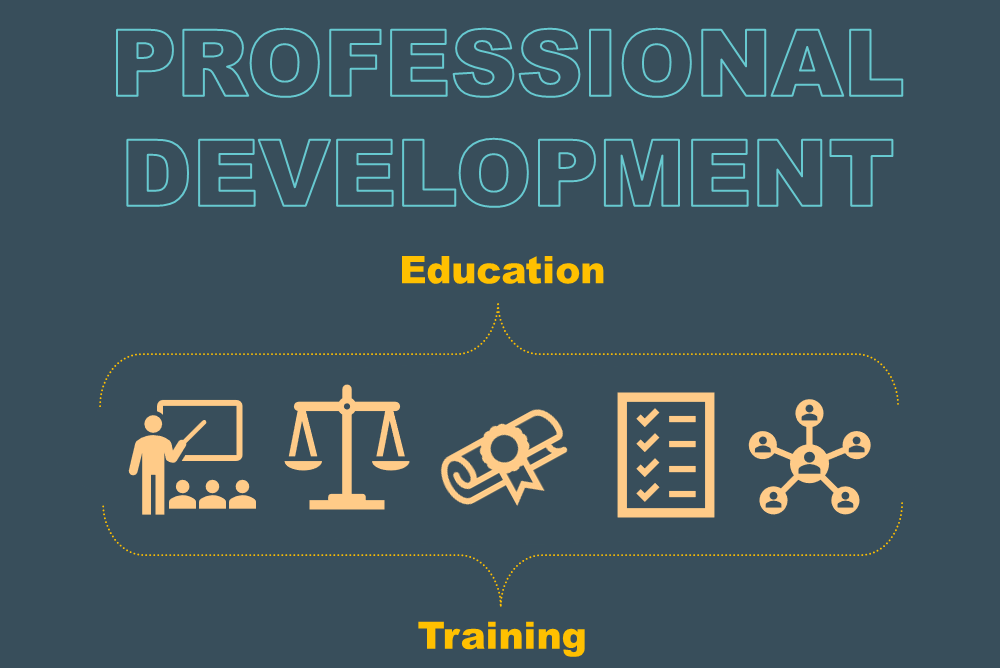 Are you a research professional at MUSC? Maybe you've been here 10 years, or just started…maybe you're in a new position with a different department, or brand new to research and want to learn a few things. Whatever describes your situation, SCTR's Translational Workforce Development (TWD) program offers a number of learning opportunities for research professionals.

We recognize that a successful research project requires a team of dedicated and skilled professionals. We are invested in the professional growth of the investigators, research assistants, program coordinators, program managers, research associates, research administrators, and clinicians working within our research community. Through a variety of offerings, including the Core Clinical Research Training (CCRT) course, Lunch & Learns, and the Association of Clinical Research Professionals (ACRP) eLearning modules, SCTR provides the research education and training needed to maintain a knowledgeable and engaged research workforce.
CCRT
With so many educational offerings from SCTR and around campus, it can be confusing to know where to begin. A great place to start is the Core Clinical Research Training (CCRT) course, which provides a general overview of clinical research concepts and processes at MUSC. The course is offered both online and in-person, with the online course starting every other month and the live course twice a year. We have upcoming sessions in May and June, and you can check out more information on the SCTR's CCRT webpage. 
Lunch & Learns
SCTR Lunch & Learns are like the "fast casual" options for research learning – monthly one-hour sessions offered over the lunch hour (no food provided though, sorry!) about the latest research issues affecting us at MUSC. Attendees get face time with subject-matter expert presenters to ask questions and get up-to-date information on a diverse slate of research topics and processes. Whether you're novel or experienced there will certainly be a session relevant to you!
ACRP
For those who have been on the job for a while and want to dig further into specific topics, the Association of Clinical Research Professionals (ACRP) eLearning modules are a great next step for continuing education and professional development. ACRP is a nationally recognized leader in clinical research education, and SCTR's partnership allows us to offer their interactive eLearning training modules to all MUSC staff and faculty free of charge. The modules are self-paced and run the gamut from beginner (Introduction to Clinical Trials) to experienced (Improving Recruitment, Accrual, and Retention in Clinical Trials), so there is something for everyone.

Making SCTR's partnership with ACRP even more appealing are the recent changes to the eLearning platform. All of the ACRP learning modules were moved to a new platform, Pro-ficiency, in January 2020. The topic and content remain the same, but certain modules are getting refreshed to be more interactive and simulation-based. To get access to the ACRP eLearning modules, visit SCTR's ACRP webpage and submit a request using the REDCap form. Once you have an account, you will get access to all of the course offerings and any new modules that are added.

A note to our existing users – if you already have an account with ACRP, all your user completion records should have rolled over to the new platform. However, your old login won't work, and you'll need to create a new one with Pro-ficiency. If you haven't done this yet, just go to user login, click on 'Forgot Password', and create a new account using your MUSC email address.

And finally, for those that want to go even further in demonstrating their skills in conducting clinical research, ACRP also offers a number of certificate programs to promote career competency and advancement. For more information, check out the descriptions on the ACRP website. ACRP's eLearning platform even offers exam prep modules for free!

Make sure to visit SCTR's website and the MUSC Research Calendar regularly to keep up with new learning opportunities. And remember…most of these can be taken remotely, so you don't have to be physically on campus to participate in tailored research learning opportunities!
Related Links
SCTR Education & Training

IDEA Program

Clinical Research Ethics Program