Therapeutics Translation Core
The process of developing a successful commercial drug or medical device involves several sequential steps: discovery/prototyping, pre-clinical testing, Phase I – Phase III clinical trials, FDA approval, and marketing of the product. In addition, an intellectual property strategy must be developed. This process is long and expensive and involves a complex interaction between academia, industry, investors, and regulatory agencies.
With strategic partnerships on campus, the Therapeutics Translation Core (TTC) aims to accelerate academic innovations into marketed products and to educate MUSC faculty, staff, students, and community members about therapeutic development and entrepreneurial processes. TTC initiatives include:
Technology Development Awards (gap funding) to advance early-stage technologies with high commercial potential and a defined intellectual property strategy to the next development milestone
Consultative services to MUSC startup companies applying for SBIR or STTR grants
Development of an online entrepreneurial curriculum covering intellectual property, regulatory pathways, and entrepreneurial topics to foster a fundamental understanding of these topics among the MUSC community
Technology Development Awards
In partnership with the MUSC Foundation for Research Development (FRD), the TTC offers Technology Development Awards, which provide funding of up to $25,000 to advance innovative and clinically relevant technologies. The awards support short-term (six-month) studies designed to improve the commercial value of the technologies by strengthening the intellectual property and moving technologies further down the development pathway. This increases partnership and licensing opportunities with pharmaceutical, biotechnology, and medical device companies.
The primary objective of the gap funding awards is to support projects that have a high chance of being commercialized, but that are not likely to get there without gap funding. Funds are intended to advance projects to the next developmental milestone by enabling investigators, for example, to optimize compounds, conduct toxicology studies, define a translational biomarker, prototype a device, or build/validate a software program.
Consultative Services
The TTC provides support to the FRD to assist faculty startups with SBIR or STTR applications that include a subcontract back to the university. The TTC provides funds to support FRD-hired consultants to provide input on a variety of topics, such as grant structure, regulatory path, market analysis, among others.
Faculty, staff, and students interested in starting a company and/or applying for an SBIR or STTR grant may request a consultation via SPARCRequest or may contact FRD directly.
Entrepreneurial Certificate Program
In collaboration with the College of Graduate Studies, FRD, and the Medical University Hospital Innovation Center (MUHIC), the TTC is developing a certificate program in entrepreneurship that will be structured in modules and offered widely via a web-based portal. The modules will cover policies and topics important to business development, intellectual property, agreements, and regulatory oversight. The program has a targeted completion date of Fall 2016. 
Leadership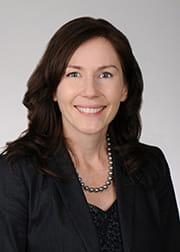 Jesse Goodwin, Ph.D.
Director
843-792-0050 goodwijs@musc.edu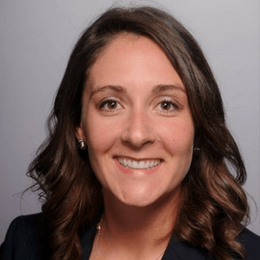 Chelsea Ex-Lubeskie, MS
Associate Director
843-792-2412 exlubesk@musc.edu