The Doris Duke Program to Enhance the Retention of Clinicians (PERK)
Program Description
This award from the Doris Duke Charitable Foundation is aimed at improving the retention and advancement of junior-level physician-scientists who face special challenges of balancing their professional work with caregiving responsibilities. The objective of the PERK program is to provide supplemental funds to support ongoing clinical research efforts of eligible faculty.
Eligibility Criteria
M.D. or D.O. degree and an active U.S. medical license
Full-time tenure-track faculty appointment at MUSC at the Instructor or Assistant Professor level at the time of application
Research support as PI on a mentored career development grant, research project grant, or other equivalent research grant award from a federal or non-federal source (Note: Parent award must have at least one year of support remaining at the time of application for the supplement.)
Compelling need for this supplemental research support as it relates to significant extraprofessional caregiving responsibilities 
Application
Not currently accepting applications.
Contact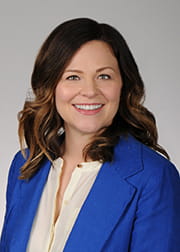 Diana Lee-Chavarria, MA
Program Manager
843-792-8205
leeachar@musc.edu