Overview
The Office of the Vice President for Research and the Office of Communications and Marketing have joined forces to host an enterprise-wide Science Communication Forum on the March 9, 2018. This full-day Forum will empower researchers and physician-scientists to advocate for their science with a variety of audiences - sponsors, policymakers, journalists, the public and other scientists.  The Forum will be held in the Bioengineering Building Room 110. Please review the agenda for the full list of times and events.
Program Outline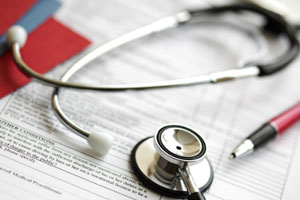 Keynote Speaker
Sonya F. Duhé, Ph.D., will provide the keynote address for this Forum. Dr. Duhé serves as director and professor in the School of Mass Communication at Loyola University New Orleans. Her research emphasis is applied broadcast research and science journalism, including risk and crisis communications.
Afternoon Current Sessions
Science Communication Using Social Media
Learn practical tips on how you can contribute to the scientific dialogue on social media, as well as safe social media practices to protect yourself and your research.
Pitching Your Research Concept
Discover strategies from MUSC communication experts on how to condense your key message into a focused "elevator pitch."
Engaging Policymakers
Uncover strategies for educating legislators on your scientific research, and this can create valuable opportunities to impact public policy.
Working Effectively with Journalists
Learn how to advertise your research in the media from from a panel of journalists; including, what they look for in a story, how to develop your message, what to do when a reporter calls, and what to expect during an interview.