Graphics Seminar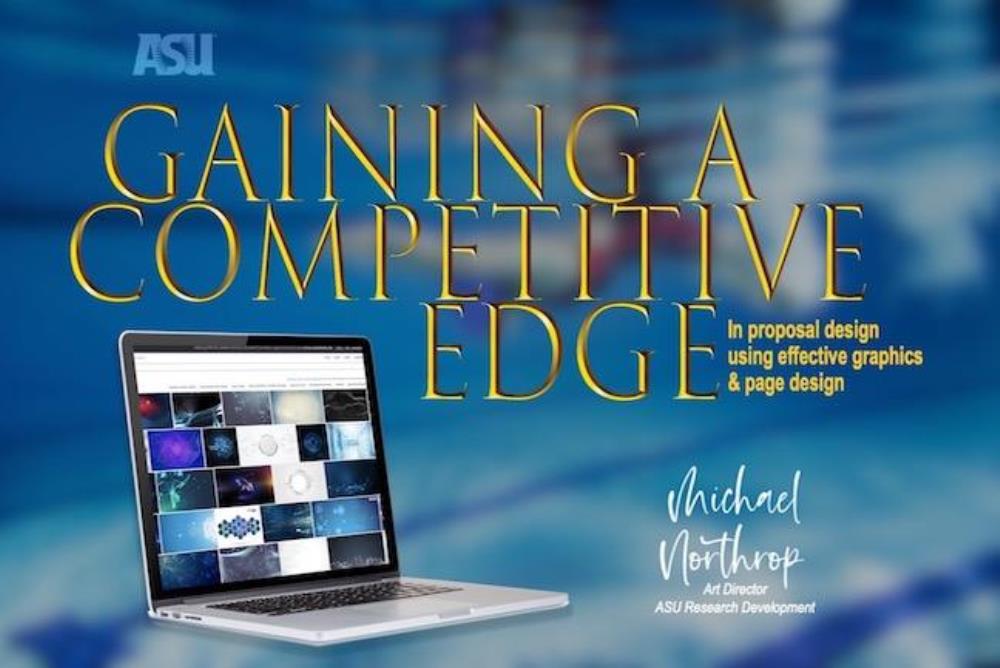 Gaining a Competitive Edge Overview
Join the Office of Research Development for "Gaining A Competitive Edge" with Michael Northrop. Michael is the Art Director, Office of Research Development for Arizona State University. He has nearly 25 years experience in graphic design and marketing. During his visit to MUSC, he will showcase strategies for enhancing grant competitiveness through the incorporation of graphics.

On Monday, March 16, 2020, Michael will lead a general seminar open to all faculty, staff, students and postdocs discussing principles and best practices for effective graphic design in applications for external funding from 10:00 a.m. to 11:30 a.m. in Hollings Cancer Center room 120.
Registration
Complete the REDcap survey to register.
Questions
For more information, please contact Wanda Hutto Pierce at piercewh@musc.edu.